Located in beautiful Eugene, Oregon, right off highway I-5, Crescent Park Senior Living is your perfect transition into a convenient and well-tailored life.
This is not a continuous care place. It's for active seniors. Rent is month to month and includes pretty much everything you probably need or want. I liked it so much that I'm moving there.

Janet Smith
01:13 09 Mar 23
We moved my Mom up to Eugene, Oregon from her home in San Diego after a major stroke 14 months ago so that she could be close to her family. I had looked at all the available residences in our price range and found Crescent Park to be incomparable! This was during the late Summer and early Fall of 2021 and the Covid pandemic was in full force. It seemed that Crescent Park had handled the whole thing in such an efficient way, and did their best to keep it at bay. Their cases were extraordinarily low in comparison to the others we viewed, or could not view, because of the rampant outbreaks. At the time we moved my mom in, there were still some restrictions and yet, there was always such a warm and welcoming feeling. Over the year plus she has lived there, I have become more impressed than ever! The building is meticulously cared for, very inviting, and has a wonderful vibe. The grounds are beautiful and planted with so many varying plants, with something blooming at all times. I spent the summer months picking the fattest, sweetest blueberries I have ever had. In the fall, I picked apples. The Staff, from admins down to custodial workers has proven to be so caring, thoughtful and efficient and I have come to view them as friends. The way they have treated and loved on my Mom has given her new life! I feel so safe and happy knowing she is looked after as she reclaims her more independent life. The dining room and bistro allows for many options and I feel like the Chef and his staff go the extra mile to create good, healthy food as best as possible given the amount of mouths to feed with the 3 meals offered daily and considerations for varied tastes. The presentation is lovely. The activities, field trips, crafts, art, musical events, family events and more, created by the team of Jodi and Nanette, are unbelievable! There truly is something for everyone there! The salon is excellent and the pricing is reasonable, the theater is comfortable and the movies/Ted Talks and football games are offered daily. The workout room is bright and cheery and well equipped for seniors. There have been a few times where my Mom needed extra help and has received respectful support. Again. I can not say enough about the staff. They are individually wonderful people, and as a whole, have been empowered to work as a true team. The residential management has done and incredible job of creating that teamwork mindset. They make certain everyone is flexible and on board as a team member so that things runs seamlessly. During the course of my Mom's stay there, she had another minor stoke, a couple of falls, and Covid. I was so happy that I was alerted each time and able to be there to support her. She managed to sail through those issues and come out somewhat stronger. I credit the staff, their welcoming ways as I would come and go, nourishing food, extra thoughtfulness, and good vibes all around! My mom will turn 95 in a couple of weeks and I believe that because of being closer to family, this amazing facility and it's employees and the other residents, that she has been given a second chance in many ways. I am so grateful to have found Crescent Park Senior Living!

Debi Stella Starr
22:41 29 Nov 22
A great place to call home.

Larry & Linda Pedersen
04:19 18 Nov 21
I have been a part of Crescent Park for 15 months now and could not be happier! The moment I walked into Crescent Park, I knew this was going to be my forever home (place of employment). Crescent Park is very warm and inviting, as soon as you walk in the front door you see a smiling Concierge face to direct you. All the staff are so nice and helpful. The Community is clean and well kept. My first impression was, "Did I just walk into a Grand Hotel?" You can see that the Residents are genuinely happy to live at Crescent Park. I could not give Crescent Park enough kudos! This is definitely a Community that I would love for my Grandparents to live in!

Beverly Ferren
21:56 30 Oct 20
I have been with Crescent Park for 6 years. Everyone here is friendly, helpful, and really cares about each other just like one big happy family. Most of my family is back east and I miss them very much but being here at Crescent Park has gave me another family to enjoy. I would highly recommend if you are looking to become part of a family or extend your family come check us out. I think you will be happy you did.

Sharon Reiner
18:49 23 Oct 20
This is a a addendum to my review. I had posted a 1. This company is definitely a 5.

Debbie Thomas
12:54 18 Sep 20
As a vendor providing professional services, I collaborate with Crescent Park Senior Living. The atmosphere at their facility on Coburg Road is at once friendly and professional. They are a pleasure to work with! The people who live there appear to be very much at home and the staff are always available, helpful and present.

I had the pleasure of giving a one hour guitar performance of classical and original music. The audience was very welcoming and appreciative, and the staff very helpful and kind. I hope that I can do it again. The environment is beautiful, quiet and calm. The people are wonderful.

Amy Gaudia
00:22 28 Jul 20
What an uplifting, warm, caring atmosphere! Our mom wanted more than anything to remain in her own home. Day #2 after her move to Crescent Park Senior Living, she commented, "this is a good move for me. I really like it here." Residents and staff are so nice and friendly. She feels safe and is beginning to participate in the numerous activities. We love to join her at mealtime. The food is great!

Dennis Nowak
16:24 19 Oct 17
All the staff at Crescent Park have been very friendly & respectful. We have been able to stay in a guest room to get a good feel of the facility. They also arranged for us to sit with residents for a meal. They also arranged with residents a tour of their apartments. This was very helpful in choosing the size apartment we required. The facility is very light and bright which is important to me. Also, having choices in meals is appealing to us.

Elaine Janes
00:51 14 Apr 17
My parents moved into Crescent Park just over 6 months ago, and they love it. I visit them often, and the three things that they talk about enjoying the most are 1) the excellent food, 2) the friendly and helpful staff, and 3) plenty of fun activities and opportunities to learn and socialize. They enjoy the convenience of the restaurant style dining, the good variety, and how responsive they are to feedback from the residents. The staff has made an effort to get to know them, and call them by name, and are very caring and helpful. Mom and Dad are also enjoying the activities, from visiting musicians to field trips. They're getting more exercise, socializing more, and taking part in more activities than they have in years. We're all very happy with our choice.

David Stuve
07:05 26 Apr 16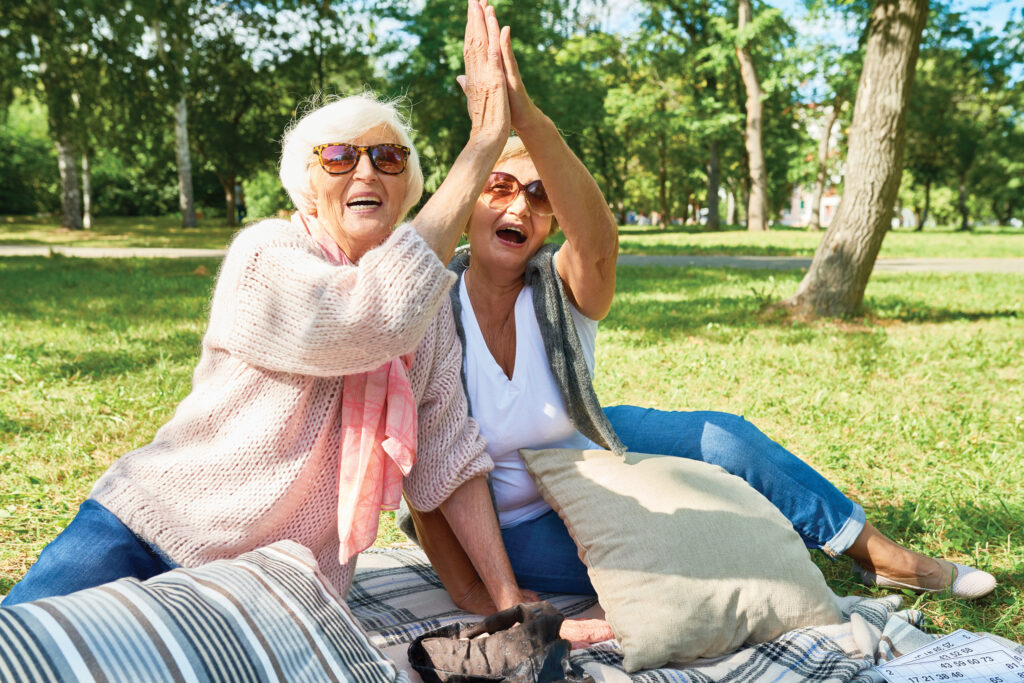 Experience Life Here
We provide an exceptional restaurant experience, progressive programming that goes beyond expectations, and a wellness program to support all of your goals, thereby maximizing your happiness, independence and total wellness.
Floor Plans and Pricing
Transparency, options, and value – it's what we're all about. The spaces and amenities here are designed to help you live your very best life.
Contact Us
Age fearlessly.
Live colorfully.®
It's time to live the good life, engage in your community, and embark on new adventures. Schedule a visit to see the community and begin your next chapter today. We can't wait to meet you!
Schedule a visit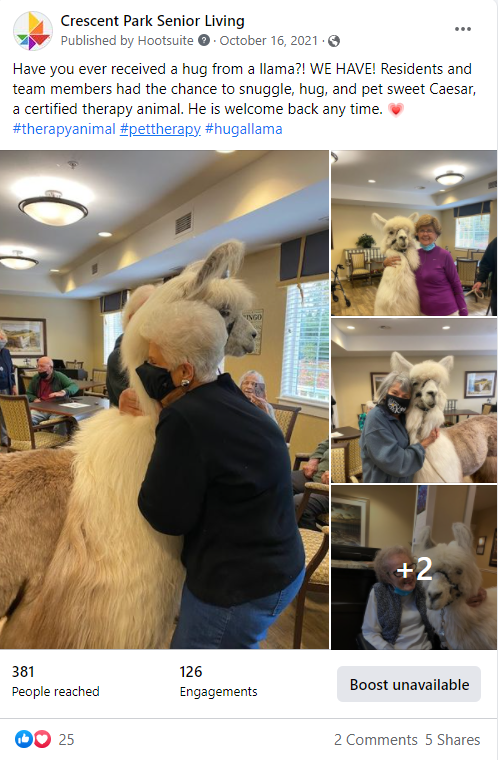 It's time to live the good life, engage in your community, and embark on new adventures. Schedule a visit to see the community and begin your next chapter today. We can't wait to meet you!
Schedule a visit
Awards & Recognition