Located in the bustling city of Mesa just east of Phoenix, Las Palomas Senior Living is your perfect transition into a convenient and well-tailored life.
Explore our care levels
Independent
Living in Mesa
A worry-free retirement lifestyle that fits.
Independent Living
Assisted
Living in Mesa
Customized care coupled with an environment to thrive.
Assisted Living
Memory
Care in Mesa
Cognitive support to extend and maximize interests and abilities.
Memory Care
Las Palomas Senior Living is a senior living community in Mesa, AZ that provides independent living, assisted living, and memory care to residents in Mesa and surrounding areas, such as Gilbert, Chandler, Tempe, Scottsdale, Phoenix, and more.
My mother is very content living here. Her apartment is just right for her. It's great she can do her own laundry in her own house. Lots of activities and they are always going some where. Thank you for taking such good care of my mom.

Patricia Willis
21:34 19 Feb 22
Great staff that genuinely cares for their residents. Beautiful property!

Nancy Damone
07:01 27 Dec 21
What a beautiful place. We have an elderly friend who lives here and she raves about the personal service and good meals.

Janice Goimarac
19:51 11 Nov 21
I am an RN that comes in several times a week to visit my patients. The community is always clean, staff is always pleasant, my patients apartments are always clean, there are residents doing activities, there is a pool, happy hours, live entertainment.. the memory care unit always has activities. Music , a garden and a TV room where the memory care residents have full access to.. I would definitely recommend las palomas to anyone looking for independent living, assisted living or memory care it really is resort style living.

Jen Williams
15:25 15 Aug 21
My grandfather lived here until he passed away earlier this month. It is a beautiful building (and gorgeous property) and I was blown away by his apartment! High ceilings with a little office nook in addition to the kitchen, living area, and bedroom. The staff was so kind and helpful, and they really provided a wonderful place for him to live after he was unable to maintain his house.

Laura Peterson
04:13 30 Jul 21
My mother, sister, and I toured Las Palomas Senior Living and found it to be a very lovely community. Honestly, they have thought of everything to make their residents comfortable and provide for all their needs. It was very impressive! The staff were genuinely wonderful and the residents that we talked to were extremely happy living there and said the food was excellent! Thank you, Richard, for all your efforts in helping us to learn about your community and all it has to offer our mother.

Sandra DeVita
16:34 06 Jun 21
The staff is exceptional. The facility is Top Tier not just because it is new. Clearly, LP is ideal for engaged and socially active seniors. The amenities, colors, size of rooms, hallways and natural light where all real considerations in the designing of the property.The staff is truly wonderful, caring, patient and well qualified. They not only showed well during our visit, they were outstanding the day we moved my dad into his apartment. Even better, the two days we stayed around to held dad unpack the staff and other residences stopped by to say hi, brought cookies and offered to help. The staff even came and hung dad's pictures and mirrors and such.Can't say enough good things about the LP Team. I deliberately waited two months to write my review to ensure my first impressions were accurate.Equally as important to know......the food is actually good and the social activities are fun, per my dad!A+ Rating to the entire LP Team. Thanks for making my dad so happy. Gregg C.

Gregg Calestini
18:48 02 Oct 19
My parents are so happy with Las Palomas! They moved into the independent living part of the community. They have made new friends and love the wonderful food! (We have eaten there and it is pretty amazing). They love the exciting activities that are planned as well! They staff is so friendly and always helpful. When it's time, they will stay there when they need assisted living as well! We definitely made the right choice!

Elite Senior Helpers
23:37 03 Sep 19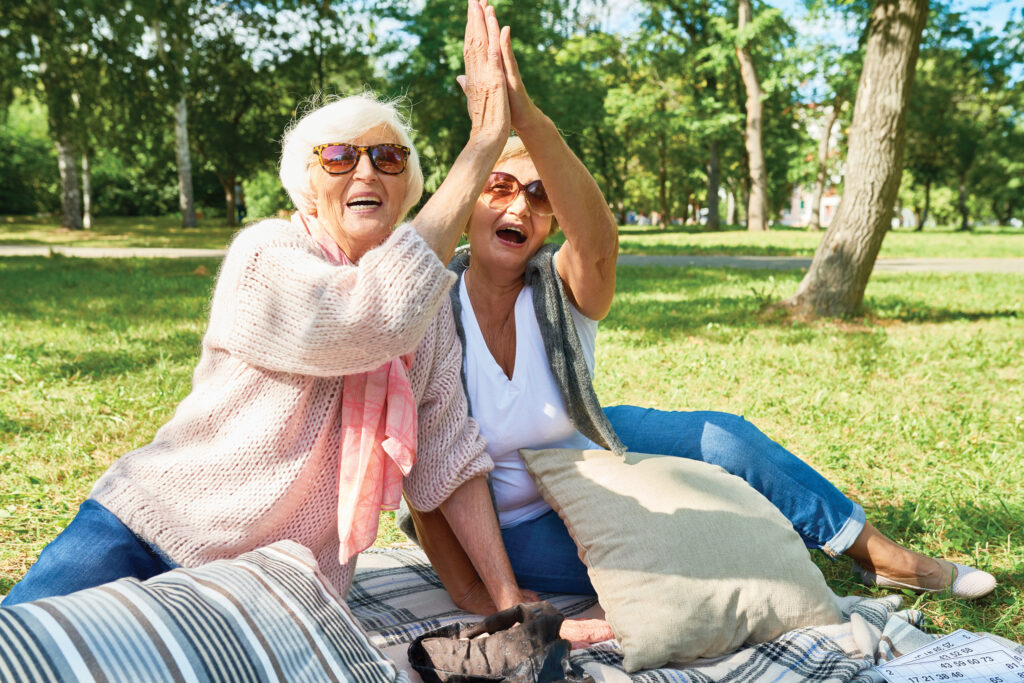 Experience Life Here in Mesa
We provide an exceptional restaurant experience, progressive programming that goes beyond expectations, and a wellness program to support all of your goals, thereby maximizing your happiness, independence and total wellness.
Schedule a tour of Las Palomas Senior Living to see our community for yourself.
Senior Floor Plans & Pricing in Mesa
Transparency, options, and value – it's what we're all about. The spaces and amenities here are designed to help you live your very best life.
View our senior apartment floor plans available in studio, 1 bedroom & 2 bedroom layouts.
Contact Us
Age fearlessly.
Live colorfully.®
It's time to live the good life, engage in your community, and embark on new adventures. Schedule a visit to see the community and begin your next chapter today. We can't wait to meet you!
Schedule a visit
It's time to live the good life, engage in your community, and embark on new adventures. Schedule a visit to see the community and begin your next chapter today. We can't wait to meet you!
Schedule a visit
Awards & Recognition