Located in Libertyville, Illinois, a lovely village in the north suburbs of Chicago, Green Oaks Senior Living is your perfect transition into a convenient and well-tailored senior living.
Explore our care levels
This is the perfect place for my mom! Susan was a wonderful resource to us and really helped us during the process. All the employees have been absolutely wonderful and helpful! It is a very happy place and everyone has been very kind.

My decision to move my father to Green Oaks from another highly regarded senior living arrangement in Norridge was not one made lightly. In the previous facility he had navigated through their multiple tiers of service to the nursing wing. While he was well cared for and looked after, the crowded hospital-floor-like environment was not at all what I wanted for him at the end of his life. It was the Covid lockdown and he was safe and cared for. I set aside my guilt.A year later I connected with Susan Weisbond at Green Oaks. I was completely unaware that my father still had options. Susan introduced me to the much more robust and capable memory care team at Green Oaks and their facility. I was floored. The building looked new. My father could have his own room again, with a window view out to a beautiful pond.The spaces are warm, inviting and ample. Nothing is crowded. People are smiling. This is what I wanted for my dad in his last days.Since moving him in June the love and care he has received from the staff has been amazing. Jennifer Grupe, the Memory Care manager is attentive and resourceful. She will roll up her sleeves and is a fantastic leader. Team members Jaz, Ella and Vanessa have been especially wonderful to my dad and have formed tight bonds with him that I thought not possible in this type of care setting. I see these staffers sharing that same level of love, compassion and care with all the residents. It restores my peace of mind and assures me my fathers last days will be content and comfortable. I couldn't be more thrilled. Highly recommended!

Kevin Charnota
19:23 05 Oct 21
My daughter checked out several senior living locations in the Chicagoland area. After an exhaustive search, she told me Green Oaks in Libertyville Ill was the best choice. My daughter was absolutely correctIt had been my experience that Green Oaks offers exceptional value for the money. The amenities are awesome and the staff cannot be friendlier or more helpful . The food they serve is excellent and dining room service is very fast and friendly.I would like to give personal kudos to Susan, the sales manager for her help in picking out the best apartment for me. Had it not been for her work and dedication, I might not have moved to Green Oaks . But she did and I did. On a scale of 1-10 I would rate Green Oaks a 9. 5 I was tempted to rate Green Oaks a 10 , but then I remembered that nobody or nothing is perfect,

Roy Azzarello
17:35 16 Jul 21
Lisa was great through the process of asking questions, getting back to me in a timely fashion, and showing me around. The community is lovely, located right near my house, the apartments are well appointed.

Mary Jo Posterli
02:38 16 Feb 21
My husband and I have now lived in Green Oaks Senior Living in Libertyville for three plus years, and we love it here. Our director, David Williams cares about our needs and health. During the pandemic he has made sure that we stay safe, while meeting our social needs as best as possible. Our Chef and cooks try very hard to make sure our meals are delicious, and we have a variety of choices. Social directors, maintenance staff, and servers are caring and work very hard to keep us happy and safe. We are a family of residents that truly love and care for each other. I would not want to live anywhere else! Thank you and God Bless.

Eileen Locascio
15:04 10 Dec 20
I have worked In a lot of senior living communities. Between the employees and the residents these are the most kind hearted, generous, sweet people I have ever met. If you were to ask me to name something that needed improvement, honestly I could say there's absolutely nothing they can do better. They hire great people, there residents blow me over with how Sweet and understanding, generous and just plain fun loving. My company works in this community we are the home care company, I'm a client carer coordinator. So all I can say is if You are looking for employment or a wonderful place to live It is undoubtedly Green Oaks senior living in Libertyville.

Judy Duenas
22:04 07 Jan 20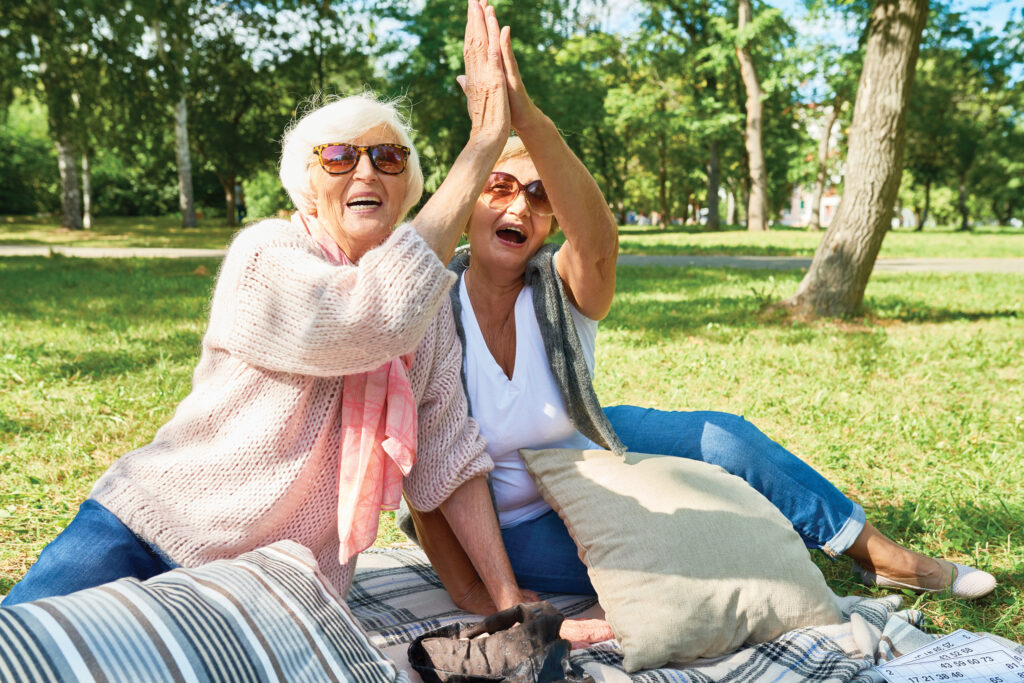 Experience Senior Life in Libertyville
We provide an exceptional restaurant experience for our senior residents in Libertyville, IL including progressive programming that goes beyond expectations, and a wellness program to support all of your goals, thereby maximizing your happiness, independence, and total wellness.
Libertyville Floor Plans and Pricing
Transparency, options, and value – it's what we're all about. The spaces and amenities here are designed to help you live your very best life.
Explore our senior floor plans in Libertyville and find the perfect studio, 1BR or 2BR floor plan in our Green Oaks community.
Contact Us
Age fearlessly.
Live colorfully.®
It's time to live the good life, engage in your community, and embark on new adventures. Schedule a visit to see our Libertyville senior living community and begin your next chapter today. We can't wait to meet you!
Schedule a visit
It's time to live the good life, engage in your community, and embark on new adventures. Schedule a visit to see our Libertyville senior living community and begin your next chapter today. We can't wait to meet you!
Schedule a visit