Located in Affton, just South of St. Louis, Southview Assisted Living & Memory Care is your perfect transition into a convenient and well-tailored life.
Explore our care levels
Assisted
Living in Affton
Customized care coupled with an environment to thrive.
Assisted Living
Memory
Care in Affton
Cognitive support to extend and maximize interests and abilities.
Memory Care
Senior Living in Affton, MO
Explore the care and services that are available to residents of Southview Assisted Living & Memory Care. We are an assisted living and memory care senior living community for residents near Affton and surrounding areas, including South St. Louis, Webster Groves, Sappington, Mehlville, Kirkwood, Lemay & more.
Without a doubt, I love this place and the staff. In mid September my 93 year old Mother moved to Southview because she was at a point in her life where she needed extra care. She was still able to take her meds, shower her self, etc. Two months later she was hospitalized for a few days. Nothing was found and she went back to Southview. Unfortunately, she had 5 more hospital stays between November and January. With every hospitalization, she became more confused and unable to take care of herself. She needed to be put in hospice care. We thought we would have to move her to a skilled nursing facility but the staff at Southview brought her back, gave her extra care, hospice visited her, and she passed away peacefully without having to be moved from the facility she already had been Living. We are grateful for every day Mom lived there.

Verna Fleming
14:08 14 Mar 23
My 93 year old Mother recently moved to Southview, and now my brother and I can finally sleep at night knowing that she is safe and cared for. From our initial meeting, through the process of making preps to move her, till now; the Staff has been helpful, warm and welcoming. Recently we had our 30 day evaluation, any questions we had were listented to and addressed. It has been a significant change in Mom's life, but the staff has eased the process. I am confident Southview is the best place for Mom at this stage of her life.

Verna Fleming
09:36 17 Oct 22
I have worked at this facility for 7+ years, I have bonded with my residents and they have become like my extended family. This is what it's really all about when working in this field and I feel like this facility made it all worth it. Recently lost my job here and would give anything to be able to go back there and try again and show that I have had nothing but good intentions for those wonderful people that I was so blessed to care for for so many years.

sarah moon
01:43 07 Jul 22
Everything about it.Fantastic 😁

Barbara Brewer
21:22 21 Feb 22
Clean facility. Staff is super nice

Abra Stewart
16:25 01 Jul 21
I have worked with Jenny Murie, Sales Director, for about 2 1/2 years. She is a very dedicated and passionate about her residents. I was invited to several events held at Southview Assisted Living & Memory Care. Jenny contacts me when she has residents who need a little more one on one attention. I also contact her when I am aware of someone in the community who is looking for an assisted living. Southview is a beautiful community and due to Jenny's direction, the residents have the opportunity to live in a comfortable home away from home.

Leah Woods
19:46 05 Aug 20
My sister was having a very hard time leaving her house and garden and reluctant to move into assisted living. We both shed tears but I knew it was best. The first two months were rough adjusting but now she tells me every time we are together how much she LOVES it at Southview and that all the people are WONDERFUL! I have to pinch myself sometimes to see if Im dreaming!!!

Jeanne Clark
21:26 26 Feb 20
Needed to place my Mom into Memory Care after a stroke. Couldn't be more happy with the choice I made in placing her into Southview.From the front office staff to the R.N.'s and especially the caring dedicated patient care techs have nothing but praise for all! Everyone there seems so engaged from the staff to the residents like a true community.The place is kept clean the residents are able to furnish and decorate their own little apartments. I have stayed for a meal or two and was surprised how delicious.It's a very difficult time in a child's life to have to do this to a parent. Be assured that you will at the end of a visit, feel confident that your loved one is treated with dignity and compassion and above all safe.I know I am.

Shirley Adams
03:28 23 Nov 18
My Mother lived at Southview in one of the apartments in the assisted living care - Without a doubt, the staff treated her with utmost respect, love and compassion, and looked after her as truly "one of their own". My family and I were very grateful to Southview, starting with managerial staff and right down to the medical aides etc. As a result my Mother felt very secure under their loving care. In addition, the planned activities that were conducted for the residents were very good and provided interaction with the other residents - Definitely a "hands on" facility -Without a doubt, I would highly recommend Southview to anyone as the "premier" facility of its kind.

Fran Piazza
19:04 22 Feb 15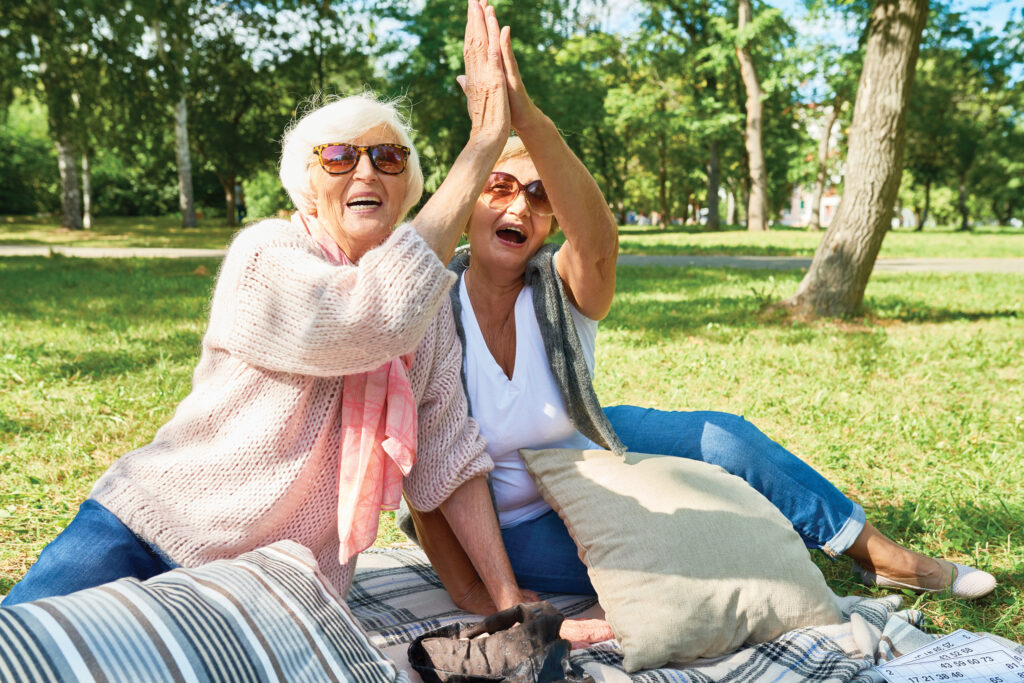 Experience Life Here
At Southview Assisted Living & Memory Care, we provide an exceptional restaurant experience, progressive programming that goes beyond expectations, and a wellness program to support all of your goals, thereby maximizing your happiness, independence and total wellness.
Senior Floor Plans & Pricing in Affton
Transparency, options, and value – it's what we're all about. The spaces and amenities here are designed to help you live your very best life.
Contact Us
Age fearlessly.
Live colorfully.®
It's time to live the good life, engage in your community, and embark on new adventures. Schedule a visit to see the community and begin your next chapter today. We can't wait to meet you!
Schedule a visit
It's time to live the good life, engage in your community, and embark on new adventures. Schedule a visit to see the community and begin your next chapter today. We can't wait to meet you!
Schedule a visit
Awards & Recognition