Located in Lakeway, Texas, near the beautiful Lake Travis, Lake Travis Independent Living is your perfect transition into a convenient and well-tailored life.
With a very convenient Lakeway location, nice accommodations and lovely staff, I highly recommend Lake Travis Independent Living to anyone looking for a safe and enriching environment for beloved family. You'll rest assured they'll be in good hands!A special shoutout to both Melissa and Haley who have always gone above and beyond. Thank you!!!

Claudia Brazil
22:58 04 Dec 23
I have been looking for a place for my mom and this community seems to have everything. It's a very nice place. The management and staff are very accommodating and friendly.

Tim Laudan
22:59 04 Nov 23
We moved my father in a few days ago and so far have been really impressed with this place. The food is really good, the place is modern & very clean, the folks that work there are very friendly, and the amenities are fantastic!

My 85 yr old Dad has been living at LTIL for the past two years. He loves his apartment, the food (which was his main concern while looking for a place to live) and the friendly and helpful staff. He feels at home and safe there - easily keeping his independence while having nice amenities to enjoy. He moved in during the pandemic, but the staff was welcoming and also took all necessary precautions to keep all the residents there healthy. He utilizes the friendly in-house physical and occupational therapy group that has helped him maintain his strength. During the winter storm of 2020, there were no outages - mainly because LTIL is so close to BSW Hospital - so that was an added benefit! The view there is amazing and is what sold him on the place. I would recommend LTIL to anyone of my friends or family!

Jenny Furgerson
15:37 08 Oct 22
Searched the Bee Cave and Lakeway area for the perfect place for my 80 year old father to live, that was close by our family. After many options, we found the facilities and amenities here perfect, clean and inviting common areas and residents were all happy and pleased to meet us and tell us about the place. But it was the staff from Jeremy, Kim, Claudia, Jane and many more to name that really put this place over the top. I sleep better knowing that my dad has a great place to settle, meet good friends and the staff there is so helpful.

Stafford Gormley
17:54 05 Oct 22
My apartment is very nice. Maintenance when required is prompt and professional. The residents are happy and the staff is always very helpful.

Lee Stensaker
18:36 23 Sep 22
I have had my worst year from August 2021 to 2022. Then in August 2022 I moved to Lake Travis Independent Living. After one week here, I felt at home. The residents were so welcoming, the place was beautiful and roomy and it had a positive atmosphere. When living in my house, the responsibilities were getting difficult. Here I call the front desk if I need a ceiling light changed and I have a beautiful dining room to eat instead of having to cook. I noticed a lot of Gold Key Plaques on the resident doors and found out that those were the residents that lived here from the beginning. To me that means many more than me are happy here and have been for a long time.

Good morning . By the end of August, I will complete one year at ltil. My husband and older son had passed away one after the other in the course of a year, and I was an emotional and physical wreck . I had planned to move to India, a place I was born in but hadn't lived in for over 60 years. My best friend had moved to this place and I went to see it before leaving. I fell in love with it, primarily because of a young woman named Kim Dean who gave me a tour of the place.I loved the building, the people, the activities and literally everything about it! The kitchen was not a happy place at first but the morale of the staff there has improved considerably in the past couple of months. As that happened, the food has improved as well.I consider myself very lucky to be here and plan to live here for the rest of my life. Thank you!!!,

Geeta Balakrishnan
17:39 22 Aug 22
I have been a resident at LtIL for almost five years. All MY needs are met here and I have found many purposeful activities to participate in. The building is very nice and the staff cheerful and accommodating. This facility is in an excellent location . Most of the medical facilities and retail establishments I visit are within three miles. I have no plans to leave LTIL.

Floyd Nelson
14:56 19 Aug 22
Overall my parents enjoyed living here. The staff, especially Claudette and Carlos, were great to my parents. The food was uneven, due to the pandemic and chef turnover, plus housekeeping was reduced to every other week while my parents were there. Their apartment was lovely and they were very comfortable.

Denise Parker
18:22 01 Mar 22
Lake Travis has been a wonderful home for my father. The staff has always been wonderful to work with. They work diligently to make every situation better. The sense of community is wonderful with so many group activities. Even tailgate parties! Wonderful food and true sense of home.

Cliff Daly
04:23 13 Sep 21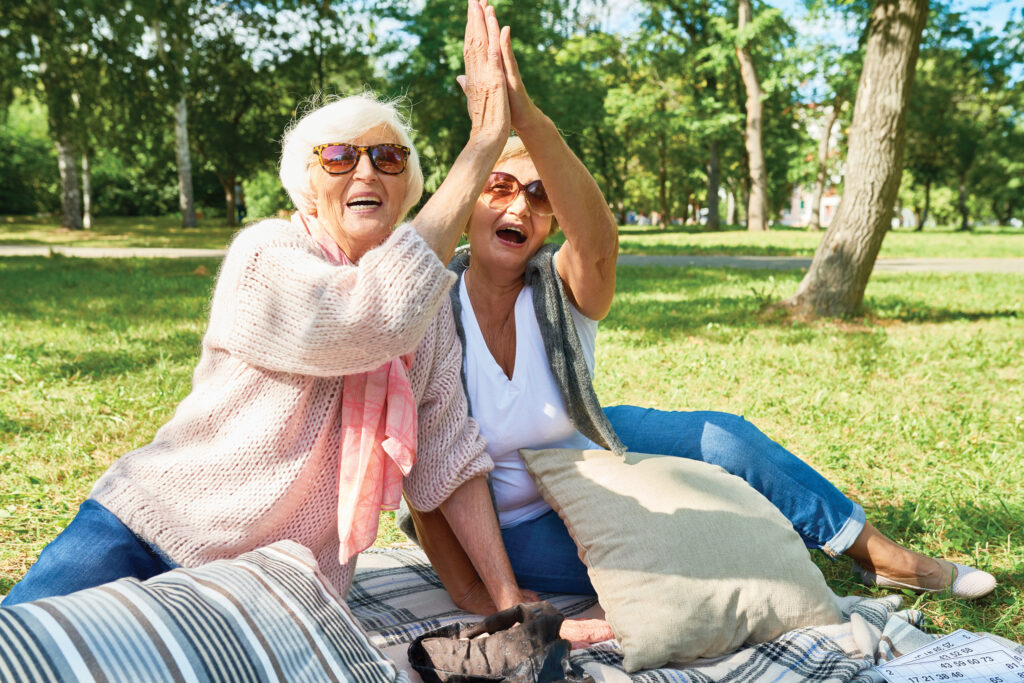 Experience Life Here
We provide an exceptional restaurant experience, progressive programming that goes beyond expectations, and a wellness program to support all of your goals, thereby maximizing your happiness, independence and total wellness.
Floor Plans and Pricing
Transparency, options, and value – it's what we're all about. The spaces and amenities here are designed to help you live your very best life.
Contact Us
Age fearlessly.
Live colorfully.®
It's time to live the good life, engage in your community, and embark on new adventures. Schedule a visit to see the community and begin your next chapter today. We can't wait to meet you!
Schedule a visit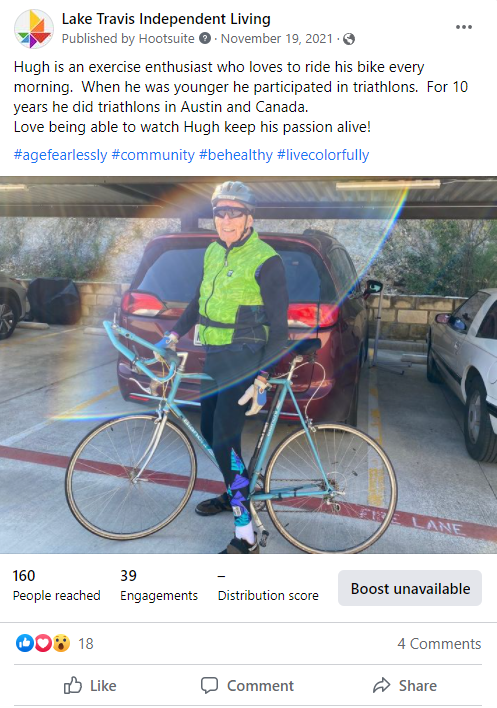 It's time to live the good life, engage in your community, and embark on new adventures. Schedule a visit to see the community and begin your next chapter today. We can't wait to meet you!
Schedule a visit