Our senior living community is New River, AZ and surrounded by beautiful mountainscape, Anthem is your perfect transition into a convenient and well-tailored life.
Explore our care levels
The Enclave at Anthem Independent
Living
A worry-free retirement lifestyle that fits.
Independent Living
Assisted
Living in New River
Customized care coupled with an environment to thrive.
Assisted Living
New River, AZ Memory
Care
Cognitive support to extend and maximize interests and abilities.
Memory Care
We were looking for an assisted living for my husband primarily and for myself also and we LPstopped in to check out the facility. Monica came out to help us and was extremely gracious and accommodating. We were very impressed with the facility and the staff but Monica made the decision a lot easier for us!! She is very professional and made us feel at home with her warmth and caring spirit. The Enclave at Anthem is now our home and Monica was instrumental in making that a reality.

Debby Matthews
00:19 26 Jun 21
I had the recent pleasure of showing this community to a couple that had just moved here from California. As a senior referral specialist I have many communities to show families looking for senior living options. Monica lead our tour and she made sure to point out the smoking deals going on right now, very competitive pricing! The couple thought it was all lovely and well appointed with all the finer things a senior living community should offer. After the completion of the tour, much to our surprise, the chef brought an array of delectable bites for us to try. Totally unexpected, but what a nice touch. It's the little things like that which stay in people's minds long after the tour. Well done, Enclave!!

Rita McBride
00:41 20 Feb 21
My parents have lived at The Enckave, Anthem for 3+ years. The enjoy the community & services very much. On visits with them my siblings and I have been welcomed warmly by staff & residents. My dad passed recently. The level of kindness and respect shown to my mother by administration and staff was heartwarming. It's so nice to know my parent is in such a caring environment.

CATHY MARTINEAU
23:03 12 Feb 21
Monica gave me an excellent tour of the facility at Enclave at Anthem. I am looking into a location for Mom in the future and this is definitely one we will keep on the short list.Thanks Monica!

Bette Read
21:01 20 Jan 21
I wanted to take a moment to recognize Monica Netzel at Enclave at Anthem Senior Living. During the process of researching senior living options for my family, she has been extraordinary. She is so warm, knowledgeable and responsive. She has truly gone above and beyond to help us navigate next steps. It's clear that Monica and everyone we met at Enclave loves their jobs and loves the residents. It's a beautiful property with amazing programs. Thank you Monica for all of your support and help!

Meredith Mackert
16:15 18 Jul 20
We have been in quarantine mode here at the Enclave for several weeks now. We couldn't have asked for better care. Our folks here are always thinking of ways to provide us with fun activities and extra treats. As weeks have past, we keep thinking that surely this will all go away! It seems it will be with us for awhile! Summer is moving on, and it is almost time for school to start. Educators are wringing their hands to decide what the best approach is for a new year! We are glad those decisions are left to the younger generations! Here at the Enclave, I am sure our folks will keep up the great work of trying new activities and ideas to keep us occupied and as happy as possible. To our knowledge, the Spectrum communities have been safe during this pandemic time. We can be thankful for that. We appreciate all involved!Betty Blair

Betty Blair
00:47 16 Jul 20
I want to give a shout out to all the staff at The Enclave in Anthem, Arizona. They are working tirelessly to insure the safety and well being of all the residents with kindness and grace. The Enclave is a beautiful place and they have been nothing but kind and welcoming to my mom. I would also like to sing the praises of Dan Carter who has been especially welcoming to my mom and worked with her and my sister to find just the right apartment for her. Dan always has a smile on his face and even remembers my name when I visit from Illinois. I wish him the best as he has been promoted to a position in St. Louis. Not only are all of the admin the best at The Enclave, the front desk are always cheerful and happy, the dining room crew remember what my mom enjoys, and the tech/work crews attends to her needs in her apartment within a day. Thank you, Enclave, for making this easier for us.

Mary Collins
18:12 02 Apr 20
My parents and I have toured The Enclave at Anthem a few months ago and found it to be a fantastic option for them. We were shocked how many of their residents passed by us during our tour and gave us great reviews. The facility seems like a pretty active place. We met the activity director who gave us a run down of what goes on everyday.We were also impressed by the apartments. They were a good size and a much better layout than some of the other places we have checked out. We did not eat, but did glance at their menu which seemed to have lots of options. Overall we are very impressed with The Enclave and when my parents are ready to move this will definitely be a good option for them.

Joe McCure
16:34 21 Aug 19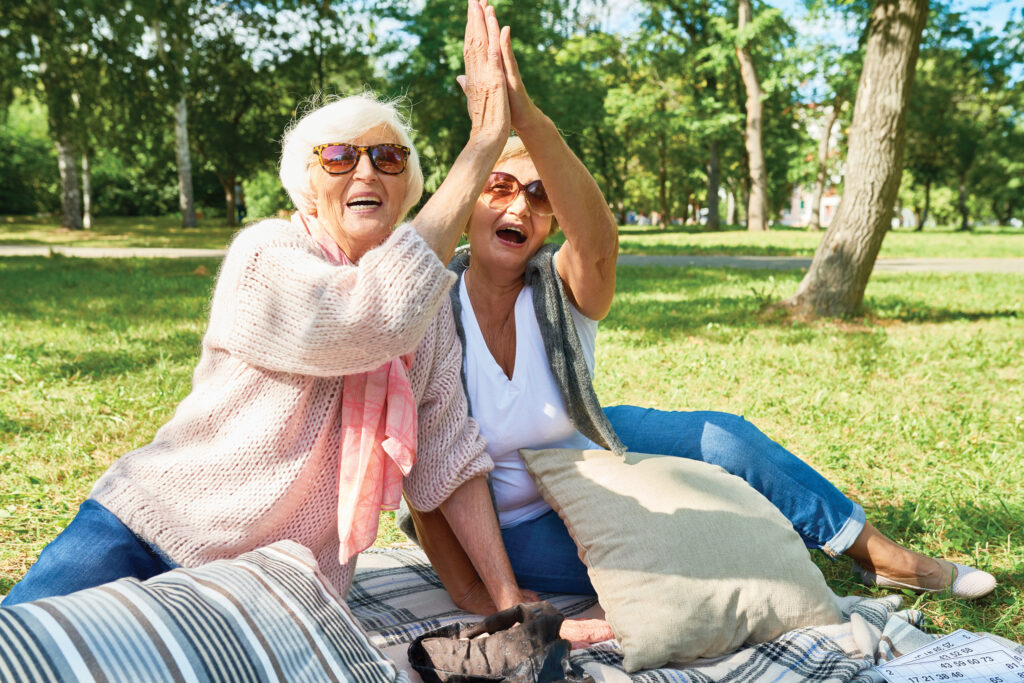 Experience Life At Enclave At Anthem
We provide an exceptional restaurant experience, progressive senior living programming that goes beyond expectations, and a wellness program to support all of your goals, thereby maximizing your happiness, independence and total wellness. See all that The Enclave at Anthem in New River has to offer.
Phoenix Floor Plans and Pricing
Transparency, options, and value – it's what we're all about. The spaces and amenities here are designed to help you live your very best life.
Contact Us
Age fearlessly.
Live colorfully.®
It's time to live the good life, engage in your community, and embark on new adventures. Schedule a visit to see our Phoenix senior living community and begin your next chapter today. We can't wait to meet you!
Schedule a visit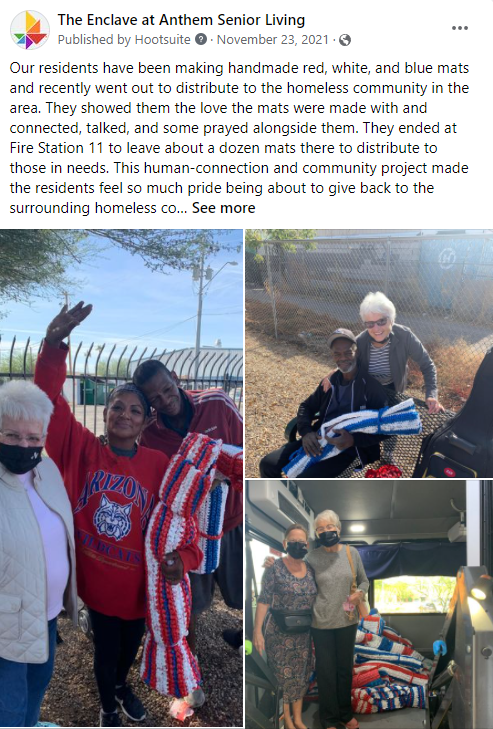 It's time to live the good life, engage in your community, and embark on new adventures. Schedule a visit to see our Phoenix senior living community and begin your next chapter today. We can't wait to meet you!
Schedule a visit
Awards & Recognition