Located East of Cherry Creek Reservoir, Southeast of Downtown Denver, Peakview Assisted Living & Memory Care is your perfect transition into a convenient and well-tailored life.
Explore our care levels
Assisted
Living in Centennial
Customized care coupled with an environment to thrive.
Assisted Living
Memory
Care in Centennial
Cognitive support to extend and maximize interests and abilities.
Memory Care
Senior Living in Southeast Denver
Peakview Assisted Living & Memory Care is a senior living community located in Centennial, CO. We provide Assisted Living and Memory Care for residents in South Denver and the surrounding areas, such as Southglenn, Dove Valley, Meridian, Lone Tree, Highlands Ranch & more.
the whole place seemed well kept and clean. staff seams very friendly. Handy to have a salon in house too.

nancy redmond
19:05 19 Aug 22
I would simply say stop by and see for yourself. You feel the love and compassion the workers put into their jobs. Words can not begin to describe the feeling of knowing your loved one is cared for and treated like "family" in this facility. I would have given them 10 stars if I could have!

Tracy Morris
19:59 19 Sep 19
Went to visit Peakview a couple of Saturdays ago. I was met by their friendly and knowledgeable Director of Resident Care, Bobbie. She was so sweet and patient, answered all of our questions (and we had a lot, lol). Peakview it's self is warm and inviting. The staff greeted us with a smile. I'm looking forward to moving my Mom into this community!

Barbara Cuffle
00:40 09 Sep 19
I am a Resident assistant caregiver here at Peakview have been for almost 4 years. I love the residents as though they are my own grandparents and I also treat them that way. I also love the management team they are always there for us when we need them and they are also there for the residents. I love my job so much! Love coming to work every day because of the awesome teamwork environment 💕

Heather Mittelstadt
06:15 07 Sep 19
This is a beautiful faculty. The staff are professional and friendly. It is clean and welcoming. Truly to notch!

Rachel Perkins
03:33 07 Sep 19
When we found out my mother was no longer fit to care for herself we knew we needed to find a place that would give her the care and attention she needed along with the things she would love. When we arrived at Peakview the first thing we noticed was how well the outside of the build and lawn had been taken care of. So many places we looked at seemed like a jail with not very many windows or flowers, grass or trees. Peak place has trees and flowers and a wonderful sitting area. When we walked in we were greeted immediately!! Which was great. The manager, Jayna, (who I have come to know well from many phone calls)happened to be coming out of the dining room. She greeted us with a huge smile and welcome. She herself gave us a wonderful tour, spoke about her journey to Peakview and how her love for each resident stemmed from her own grandmother. My heart was more at ease at Peakview then any of the other places we looked at. I was amazed at the friendly staff and up beat atmosphere. We have not looked back. My mom is well taken care of and her only complaint is the static her socks create in the winter! Lol. In other words my gratitude for Peakview cannot be measured with words!!

Lani Askew
02:26 07 Sep 19
My father has been in the assisted living side of Peakview for over 18 months. He feels very at home there, loves his apartment, and REALLY loves the view of the mountains. My brother and I both live close by and visit often. Everyone we know on the staff is wonderful. Dad likes the food and especially enjoys sitting on the patio either in the front or back (summer) and in the library (winter). We've appreciated that as Dad's needs change, Peakview offers additional services. So glad we found this place for Dad!

Susan Turnquist
18:16 28 Jul 18
I have spent several days a week in this facility for over a year now, providing direct therapy services to residents who have experienced a decline in function, and I've found that the care that they receive from the staff at Peakview is top notch. I travel throughout the Denver metro area, treating residents of various assisted living facilities, and Peakview's attentiveness and individualized care is unparalleled. From the caregivers to nursing staff, concierge, and director, every employee knows the name and preferences of each resident, and are quick to notice when residents are having difficulty or feeling ill. This assisted living is large enough to offer residents a wide range of activities (including outings to Top Golf, a favorite!), yet small enough to feel intimate and homey. The memory care staff is specially trained to handle all levels of cognitive decline while maintaining each resident's identity, dignity, and preferences. If my loved one was in need of assisted living, Peakview would be my top choice.

Olivia Miller
02:40 27 Jul 18
This place is amazing!! Every time I come in the staff are always welcoming. The facility its self is absolutely gorgeous and always clean. The residents are always saying they love the food and all the fun activities that go on everyday. The directors here are always willing to help residents and their families with any questions you may have. It really feels like family. I highly recommend considering this facility for your loved ones.

Jennica Johnson
22:43 26 Jul 18
Peakview Assisted Living and Memory Care facility is nothing short of remarkable. It's clear that the staff truly cares about the well-being of their residents; they work hard to create a welcoming, safe and comfortable environment. It's a beautiful space. Most importantly, their memory care seems to be astounding! The details are extensive and are all focused to help the residents feel like they are at home and can navigate on their own. They have a huge array of extras too, with social activities, community building, outings, great food, entertainment, etc., etc. A very nice place to call home!

The Steller Group, Inc.
18:38 24 May 16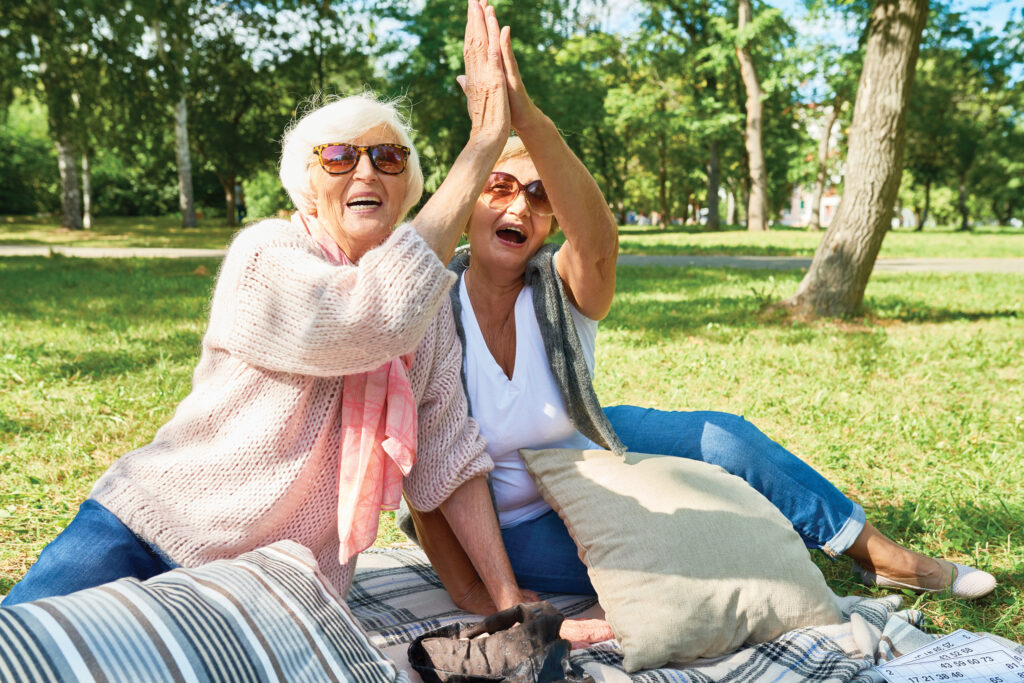 Experience Life Here
We provide an exceptional restaurant experience, progressive programming that goes beyond expectations, and a wellness program to support all of your goals, thereby maximizing your happiness, independence and total wellness.
Schedule a tour of Peakview Assisted Living & Memory care to learn more about our senior living services in Centennial.
Centennial Senior Floor Plans & Pricing
Transparency, options, and value – it's what we're all about. The spaces and amenities here are designed to help you live your very best life.
Contact Us
Age fearlessly.
Live colorfully.®
It's time to live the good life, engage in your community, and embark on new adventures. Schedule a visit to see the community and begin your next chapter today. We can't wait to meet you!
Schedule a visit
It's time to live the good life, engage in your community, and embark on new adventures. Schedule a visit to see the community and begin your next chapter today. We can't wait to meet you!
Schedule a visit
Awards & Recognition