What is "Independent" Living?
It's just that – it's independent! Think of it like a college dorm. Everyone around you is similar in age. There's easy access to an on-site restaurant, community rooms, and ample activities. You can come and go as you please. You don't have to worry about anything except how you spend your day. It's a lifestyle that fits.
From studios to two-bedroom floor plans, pick a space that's right for you.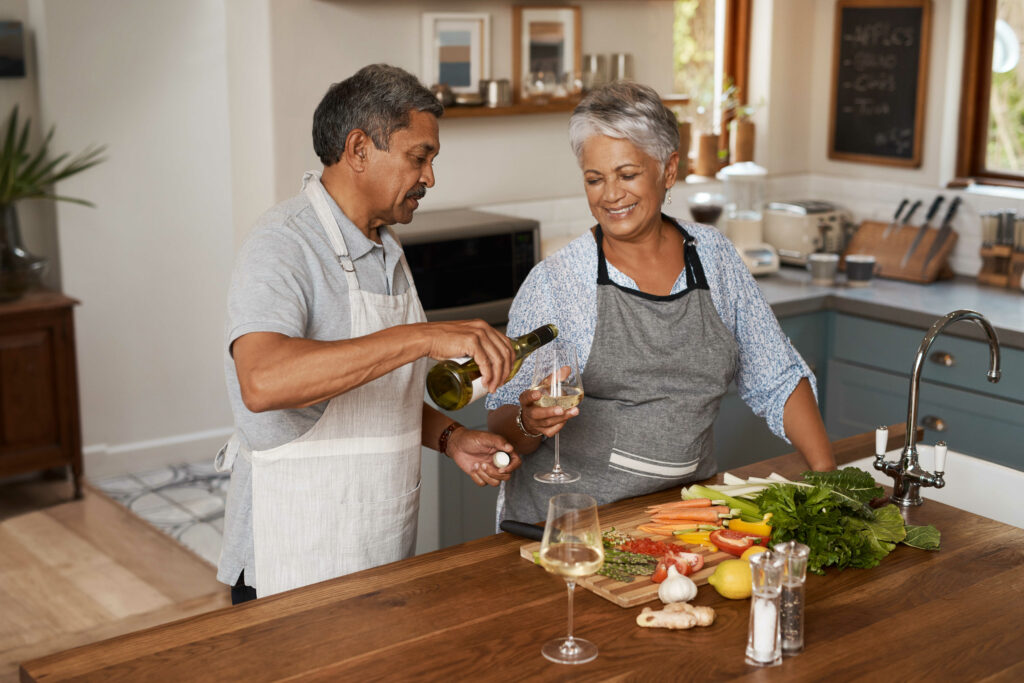 What's Included in Independent Living
There is a lot to look forward to when you are choosing an independent living community. At Burr Ridge Senior Living, we are committed to providing you with the space and activities that will fill your day and keep you active. In addition to our beautiful facilities, we offer the following amenities for our Burr Ridge residents:
24-hour emergency response system
24-hour staffing
All utilities except telephone and personal WiFi
Apartment maintenance
Bi-weekly housekeeping
Daily activities
Resident dining experience
Scheduled transportation In our Independent Living neighborhood, we don't provide any care services. If things change and you do need a little help down the road, licensed Assisted Living or Memory Care might be the right answer. Our Burr Ridge Senior Living community team members are here to help meet your specific needs.
How Do I Determine What I Need?
Making the move to senior living is exciting! But we understand you may have some questions as you make your selection. A member of our Burr Ridge Senior Living team is happy to help walk you through the process to ensure you have everything you need and are prepared for your new home.
Discover More Lifestyle Options at Our Community
Burr Ridge Assisted
Living
Customized care coupled with an environment to thrive.
Assisted Living
Burr Ridge Memory
Care
Cognitive support to extend and maximize interests and abilities.
Memory Care
Burr Ridge Senior Living Community
Ready to experience everything that Burr Ridge Senior Living has to offer? Our Chicago-area senior living community provides independent living, assisted living & memory care for residents of Burr Ridge, IL, as well as surrounding communities such as Willowbrook, Darien, Westmont, Le Grange, Hodgkins, Bridgeview & more. Schedule a tour of Burr Ridge Senior Living to see everything we have to offer.