Located 30 minutes from Downtown Chicago, Lombard Place Assisted Living & Memory Care is your perfect transition into a convenient and well-tailored life.
Explore our care levels
Assisted
Living
Customized care coupled with an environment to thrive.
Assisted Living
Memory
Care
Cognitive support to extend and maximize interests and abilities.
Memory Care
We had a wonderful experience today at Lombard Place. Very welcoming when we came in, beautiful and homey atmosphere, friendly staff...it felt like home. Matt took us on a tour and couldn't have been nicer. He was very knowledgeable and explained all our options thoroughly. I am very impressed and would highly recommend Lombard Place!!

Natalie Wallin
19:52 02 Oct 22
Lombard Place was neat, clean, modern. Our guide, Sydney, was awesome answering questions we didn't know we had. The entire staff, as we walked around, was friendly and polite. Plenty of parking. The residents all love the place...not a bad word was said by them. All said they were so glad they made the move.

Nicole, Priscilla and Sue could not have been more kind, thorough, and engaging to our questions and concerns. Excellent staff

Debra Musso
01:29 30 Jan 21
I can not say enough about Lombard Place Assisted Living. My mother had been diagnosed with dementia and I went on my own to research facilities not even knowing if this was an option. Just trying to be proactive. Then came the day my mom had a stroke and needed to be in a facility immediately. I had to relocate her from southern Illinois to Lombard within days. Lombard Place worked with me and the doctors to make sure she had a place to go. They moved mountains and I couldn't have been more relieved. The care is top notch along with the facility. During this difficult transition, they supported me 100%. Sometime just a quick hug from a staff member, a squeeze of my hand to tell me they are there, was more comforting than they will ever know. The entire staff from the maintenance man, to the caregivers, to the directors were fantastic. I will always be grateful to this 5 star team!!!!

Alice Palacios
15:43 20 Apr 19
Beautiful atmosphere, loving staff and caregivers, excellent meals and wonderful activities. Lombard Place is not your typical assisted apartment style living for seniors. My mom was in the memory care unit and was treated with kindness, respect, and lots of hugs. I couldn't rave more about the staff at Lombard Place and, without hesitation, I give it a 5 star rating!

Kathryn Kruger
20:07 26 Oct 18
My mom and dad have been at Lombard Place since the opening of the facility and I can't say enough positive things about the staff, management and building itself! We are SO happy we found them. They have shown an amazing commitment to care for mom and dad, love them and support us while dealing with my mom's Alzheimer's. They are indeed a 5-star organization. Thanks from the bottom of my heart to all the staff at Lombard Place!!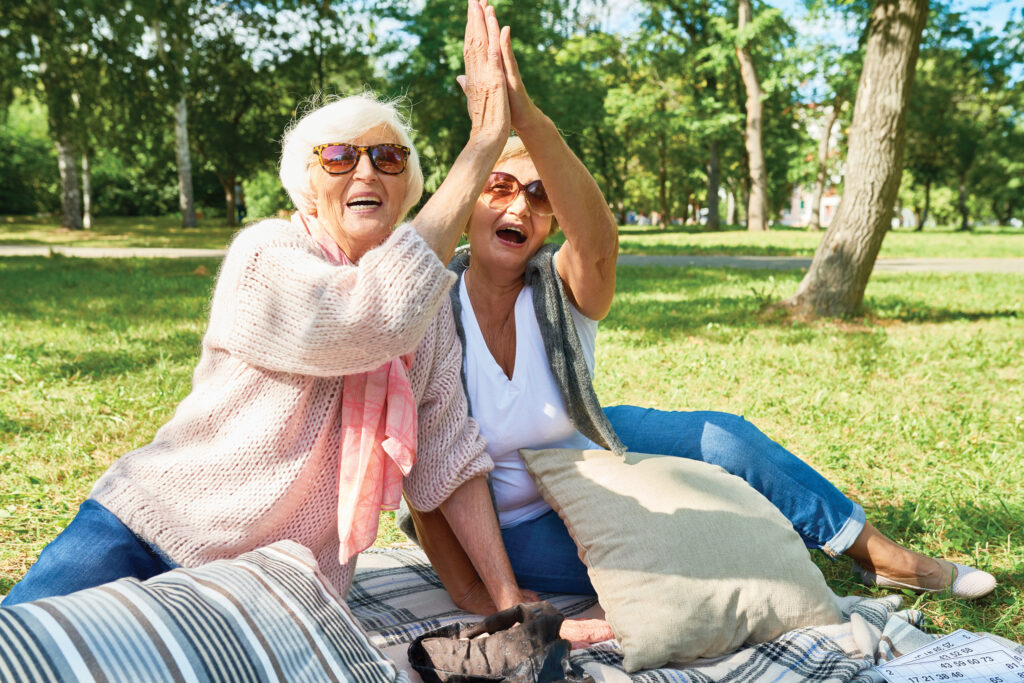 Experience Life Here
We provide an exceptional restaurant experience, progressive programming that goes beyond expectations, and a wellness program to support all of your goals, thereby maximizing your happiness, independence and total wellness.
Floor Plans and Pricing
Transparency, options, and value – it's what we're all about. The spaces and amenities here are designed to help you live your very best life.
Contact Us
Age fearlessly.
Live colorfully.®
It's time to live the good life, engage in your community, and embark on new adventures. Schedule a visit to see the community and begin your next chapter today. We can't wait to meet you!
Schedule a visit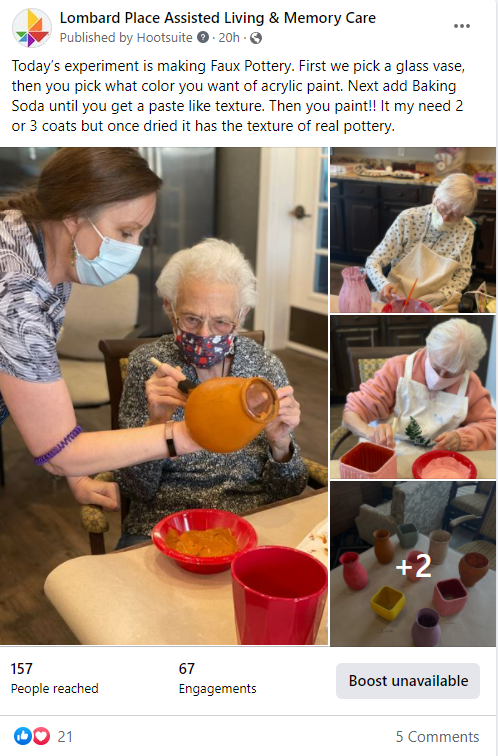 It's time to live the good life, engage in your community, and embark on new adventures. Schedule a visit to see the community and begin your next chapter today. We can't wait to meet you!
Schedule a visit