Located in the heart of Denver and conveniently close to I-25, HighPointe Assisted Living & Memory Care is your perfect transition into a convenient and well-tailored life.
Explore our care levels
Assisted
Living in Denver
Customized care coupled with an environment to thrive.
Assisted Living
Memory
Care in Denver
Cognitive support to extend and maximize interests and abilities.
Memory Care
Very good place to retire! People that work here are very good and help me when I need it.

Ron Levenson
19:30 29 Jan 22
Breath of relief after dealing with horrible homecare services. My uncle is happy here. The staff and amenities seem to calm him down and make him feel comfortable since losing his wife.

Scott Kern
09:41 15 Nov 18
I have worked in high Pointe memory care for almost 3years now and I love it! Management and memory care director Dena Mackey are really nice. She always smilling and welcoming the workers, family members, residents and makes sure the residents feel like home living here. So I recommend everbody to bring their love ones here.

Zenbe Osman
03:09 11 Sep 18
I have worked here for six months now and I LOVE IT! Management is fantastic and you are provided the resources you need to be successful and care for the residents from day one! The Chef is phenomenal! It's clean and decor is phenomenal as well! Wouldn't want to be anywhere else😘

Nephatearia Jenkins
17:35 21 Apr 18
My father-in-law moved to HighPointe about 3 years ago. Before he moved there he had basically given up, he wanted to just die. Once he moved in there and got settled, he THRIVED!!! He kept very busy with the activities, bridge, the choir, and the fantastic special guest HighPointe brought in. Every week they had special days, basically everyday was a party! They celebrated Star Wars, The Kentucky Derby (so cute to see the ladies in their grand hats sipping Mint Juleps!) HighPointe excelled in making everyday a day worth getting up just to see what the Director of Fun had planned! We spent many Holidays enjoying the buffets that were provided so families could spend the holidays with their loved ones. In April of this year, my father in law took a turn, his time with us was nearing the end. He came home from the hospital on Hospice, my goodness what an emotional, difficult and heart wrenching time. Tracy, Annette, Angie, Stephanie Gina and sooooo many others were so amazing in getting a new care plan set up for him. We were so stressed that he wasn't going to get enough care! Boy were we wrong!! Every hour 24/7, whether the family was there or not, they came in to check on him, administer meds, assist him with any needs he needed and just plain visit with him! HighPointe worked seamlessly with the hospice company, and made sure he was comfortable. My father in law passed in early May. Our grief is (still) profound! Tracy and her amazing team grieved with us! They supported us and did everything they could to assist us in our loss. Simply said, they are amazing and if you are looking for a place for your beloved senior in your life...stop looking, you have found everything and so much more in HighPointe! So pick up the phone, give them a call, and know that you are giving your mom, dad, aunt, uncle or any other person that needs to move to an assisted living a new chapter in their book of life! Our family is convinced that if we had not moved my father in law here, we wouldn't have had the last 3years with him. There are a lot of senior living communities, but there is only one HighPointe. Thank you Tracy, Annette, Angie and so many more for doing what you do! Your love, compassion, and professionalism are outstanding. Thank you for the last 3 years. I wish there were more stars to give!!!

Cassandra Gacek
14:49 22 Jun 17
It was more than we anticipated. Angie is the perfect Director of Communications. She very personable, understood our needs when relayed to her, and sensitive to what we are going through with having to move family across states. Angie was always prompt in returning our inquiries through the process. In addition, everyone at HighPointe was very friendly, helpful, and accommodating.We are looking forward to getting our parents here with us and fortunate that we found such a wonderful place for them to live. I know they will be as happy as we are.

Karen Brock
02:48 08 Jun 17
We moved our mother to HighPointe to be closer to family. The staff is professional and friendly and the facility is well furnished and comfortable. We are especially pleased with the dining room. The meals are what you would expect in a restaurant - good quality and professionally served.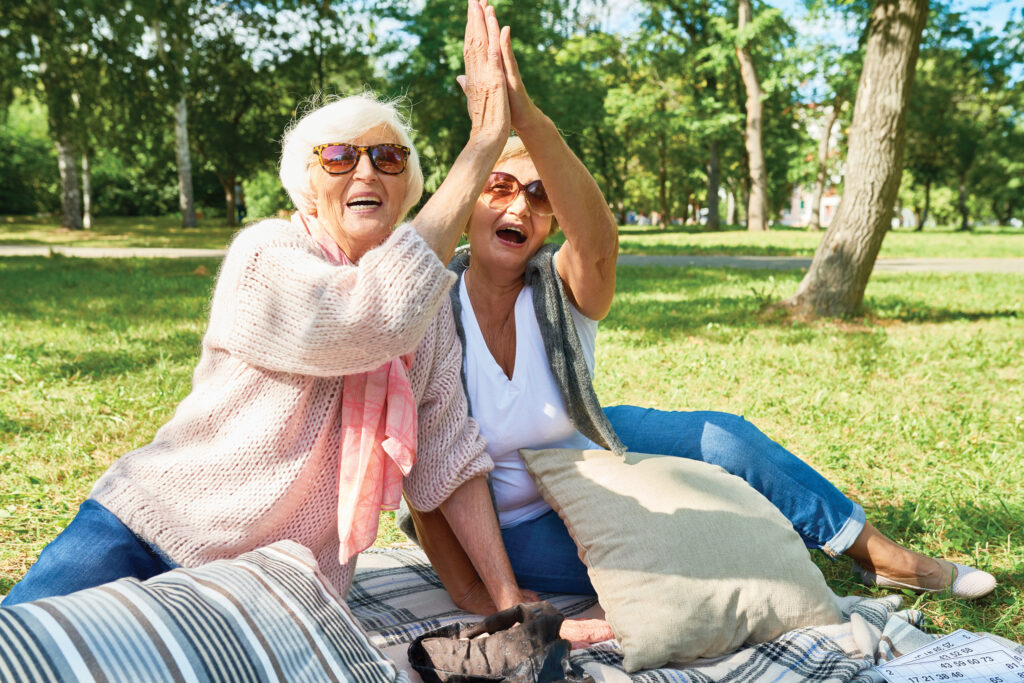 Experience Life Here at Highpointe
We provide an exceptional restaurant experience, progressive programming that goes beyond expectations, and a wellness program to support all of your goals, thereby maximizing your happiness, independence and total wellness.
Senior Floor Plans & Pricing in Denver
Transparency, options, and value – it's what we're all about at Highpointe Assisted Living & Memory Care in Denver. The spaces, amenities, and activities here are all designed to help you live your very best life.
Contact Us
Age fearlessly.
Live colorfully.®
It's time to live the good life, engage in your Denver senior community, and embark on new adventures. Schedule a visit to see the Highpointe community and begin your next chapter today. We can't wait to meet you!
Schedule a visit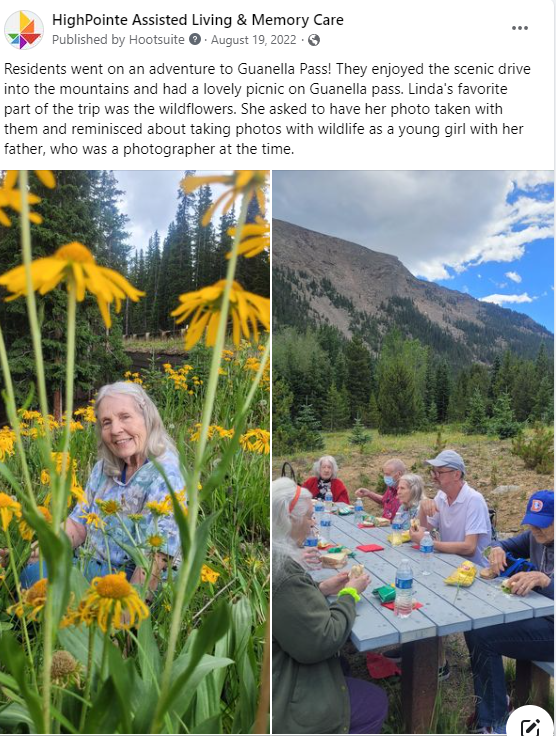 It's time to live the good life, engage in your Denver senior community, and embark on new adventures. Schedule a visit to see the Highpointe community and begin your next chapter today. We can't wait to meet you!
Schedule a visit