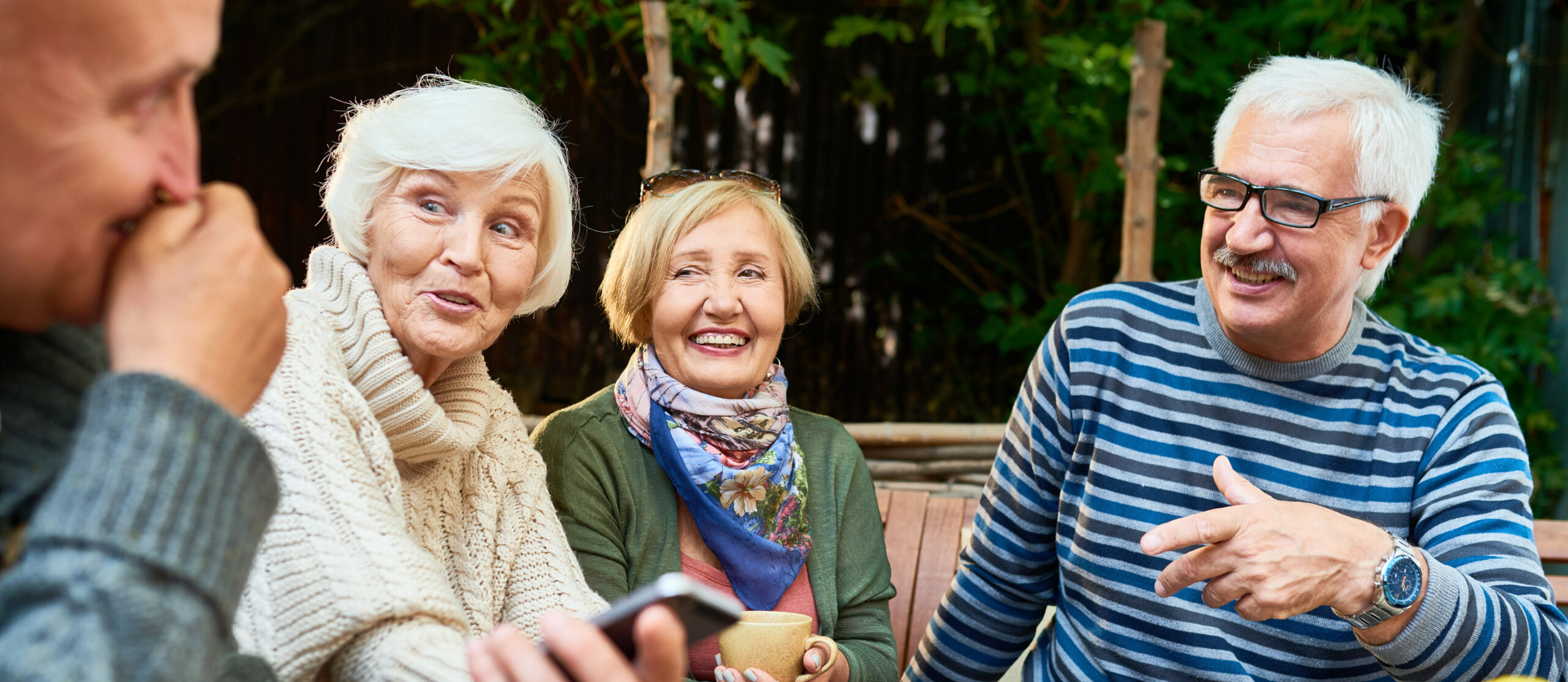 #LifeatTheEnclaveatChandler
Nervous you won't make friends? Unlikely! Afraid you'll have to give up your hobbies? Not a chance. Get a glimpse into our community programming and what life is like living here by checking out our Facebook page. We frequently share what residents have been doing to stay active, involved, and living life to the fullest.
Hear From Residents and Family of The Enclave at Chandler Senior Living!
I always enjoy coming and visiting Enclave of Chandler. Jason is always friendly and cares about the residents. And I really love the new remodel.

Heidi Coffman
19:08 30 Aug 23
I have had nothing but great experiences at Enclave at Chandler. I love walking in and there being residents always in the front to nicely greet me along with some friendly receptionists. It is a very pretty facility with friendly staff.

Todd Hildreth
17:45 30 Aug 23
I moved in on Dec. of 2020. I enjoy my stay here the residents are nice and for the most past easy to get along with! The staff has been very good to me and willing to help where they can! The concierge desk is very helpful and friendly! Maintenance is great they are knowledgeable of the problems, if any, that I have had and do it with a smile! The kitchen on the other hand as been a concern! I am well aware of the impact that Covid had on staffing! But the servers always had a smile for us even though they couldn't fix the problem! As of this month the kitchen as the Beatles would sing "I have to admit it"s gotten better" with the changes that you have made in leadership there are more smiles coming out of the kitchen and more conversations! Another concern I have is that I see outsiders coming in and out and not signing in or out at the front desk! I know it's not the job of the concierge to confront anyone but I feel this "problem" needs to be addressed!

Ernest Trujillo
20:13 26 Aug 23
Diana was an absolute pleasure to work with. She made the entire process for clients seamless. My clients and myself are completely satisfied and they are happy in their new home :)

Tammy Luna
21:27 13 Jul 21
I love Chandler enclave! They have great people there they have a lot of fun and they're good dancers. I've been entertaining there for the last few months outside and they have been very accommodating and supportive and we have a lot of fun! It's the place to be!

Carl Block
18:42 02 Sep 20
My father stayed in the assisted living & they were so kind & helpful! We found the facility clean & safe & beautifully kept. The food was good & customized to his desires. The Enclave is located near everything including great medical care & the freeways.

David Kirkman
06:53 11 Feb 20
Moving my Mother from FL to AZ last summer was a stressful undertaking as I wanted to find a place for her to live that felt like "home", not just another cookie cutter retirement community. Enclave is brand new, beautiful interior, friendly accommodating staff and my Mom fell in love with her new home right away. I love that everything is enclosed so that she doesn't have to walk outside in the heat to get to the dining room, beauty parlor, theater, craft room or so many other places. And I love that my mother has nutritious, tasty meals prepared for her 3 times a day and someone comes to clean her home biweekly. She worked hard all her life and now she's in a lovely independent living community with very high standards that I want and expect for my Mother. Thank you Enclave!

FuelUp Arizona
15:44 27 Mar 19