Located in the heart of Round Rock, North of Austin, The Enclave at Round Rock Senior Living is your perfect transition into a convenient and well-tailored life.
Explore our care levels
Independent
Living in Round Rock
A worry-free retirement lifestyle that fits.
Independent Living
Assisted
Living in Round Rock
Customized care coupled with an environment to thrive.
Assisted Living
Senior Living Community in Round Rock, TX
If you live in the Round Rock area and are looking for a senior living community, add The Enclave at Round Rock Senior Living to your list of communities to explore. We offer independent living & assisted living for residents in Round Rock and the surrounding communities, including Pflugerville, Georgetown, New Sweden, North Austin, Jollyville & more.
Come explore the community and discover the amenities, activities & wellness programs available at The Enclave at Round Rock Senior Living.
My parents have been residents here for close to 2 years now. They moved in during the pandemic. There have been several protocols, and safety measures that have been in place and I think that is great and gives me peace of mind. I love that my parents don't have to worry about their meals and their apartment layout is really nice. There are activities for them to do and the staff & friends look for you if they haven't seen you in a while.*My one complaint is this: my parents have a system for if/when they leave the facility. Part of the protocol is that residents must sign out and back in. For my parents where one is on a walker, and the other with heart problems, it can be exhausting to have to walk down to the front desk to sign out, walk to their car, run their errands, have to sign back in, walk or drive back to their apartment, if there's groceries, all the carrying and lifting that goes with it. There was a director that used to allow for calling down to the front desk to check out. But that has since been eliminated for whatever reason. I'm just asking for the director to consider your residents who it may take a lot of energy to do regular daily activities, why require them to do strenuous & mandatory procedures that are inconvenient to them? Shouldn't the goal be to make the stay comfortable and enjoyable to them? When issues are brought up in town hall meetings, the response is "that's just how it is" or "we can't change it". Listen to your residents and make an effort to meet their needs, not your own.

beverly mitchell
18:35 20 Jul 22
The accommodations, atmosphere, food is great although breakfast is my main meal. My great-grandson loves it also.

evlyn P i e r r e a u g u s t e
15:41 09 Jun 22
My husband and I visited the Enclave in Round Rock and spoke with Amanda Rodriguez, the Sales Representative . She was very helpful and informative. She answered all my questions and added information I had not thought to ask. Love the Waiting List they have set up.The facility and grounds are open, airy, bright and cheery. The apartments are lovely, spacious and efficiently laid out. The Bistro and Restaurant are beautiful. The food and all menu choices sound delish. The classes sound interesting and fun as well. Everyone is active.The price is quiet reasonable with all that is included. The Enclave is set up for a smooth transition to Assisted Living should that need arise. This is a lovely place to start the next phase of life.

Kathleen Kayteeay
00:20 06 Apr 22
I am a professional and I have not physically visited this community. But I had the best interaction with Camille, The Sales Representative. She truly shows how interested she is in providing the best care for seniors. She has a heart of gold. Hang on to this one Enclave!

Dyneshea Greer
19:42 11 Jun 21
My elderly mother recently moved into The Enclave at Round Rock and really likes both the facility and the people. Great communication from them before, during, and after the move which was important to me as I live out of state. Cheerful, helpful people give me peace of mind that my mother is well taken care of!

Roger Hawkins
17:53 06 Oct 20
The Enclave has been so wonderful to my mother and my family. My daughter loves going up there to spend time with her grandmother and the staff is always so friendly and personable to us. It's become like a family. I think everyone I've met that lives there as well has had nothing but great things to say about it, my mom included. So glad we chose them!! The competition doesn't even come close.

Grant Hanson
16:02 07 Jul 20
I'm so glad I chose this place! They have been so wonderful to me and my family!

Vickie Hanson
16:02 07 Jul 20
Very nice place! Reminds us of a classy hotel. My mother-in-law found her step again with all the activities and socializing. She's always doing something now and when we stop by she's out and about! The staff is wonderful and very friendly! It has been a very positive experience. I'm very happy that she's happy! Thank you!

We've now been residents at Enclave for a month & we're thrilled with our decision. The staff members are all friendly & helpful from the Director to the maintenance & dining room servers. We have an amazing chef offering 3 delicious meals every day. The entertainment & excursions have been delightful. Overall it's like a full time vacation. I highly recommend the Enclave at Round Rock.

Dean Newman
21:53 07 Jun 19
Mom moved in on May 1. The entire staff was very welcoming, upbeat, cheerful and professional. In particular, the office staff (Shawn, Kelly, Jennifer & Katie), dining (all servers), maintenance (Sergio) and cleaning personnel were attentive and helpful. The facility is bright with lots of light. There is already a full list of daily activities for the month of May. My sister and I are thrilled that mom living at The Enclave at Round Rock got off the such a positive start!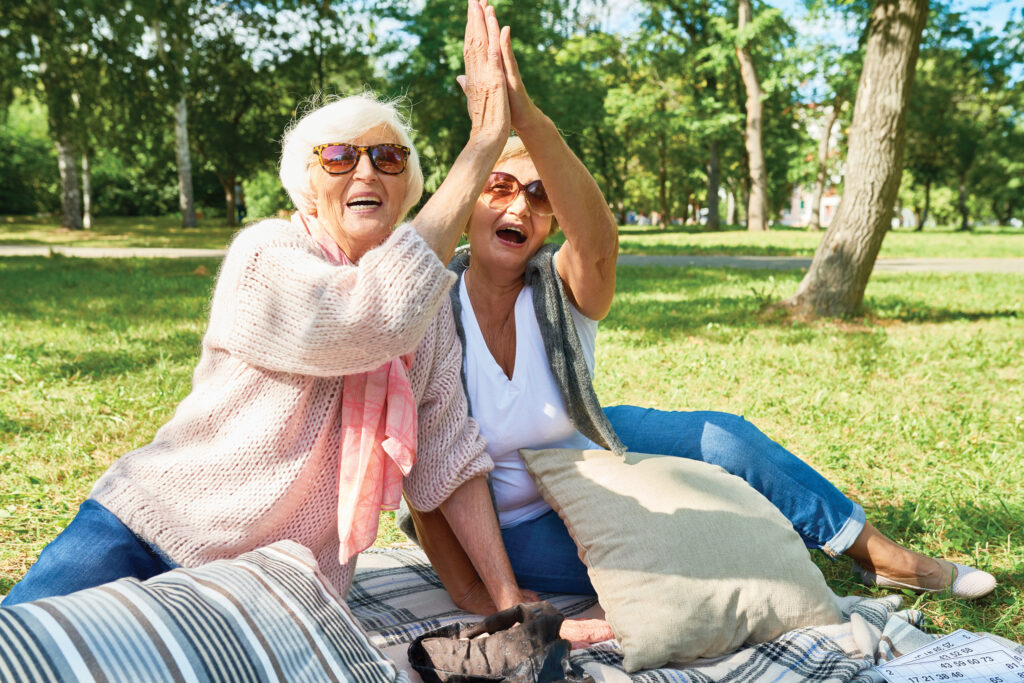 Senior Floor Plans & Pricing in Round Rock
Transparency, options, and value – it's what we're all about. The spaces and amenities here are designed to help you live your very best life.
Explore our floor plans that range from studio to 2 bedroom layouts and find the right available unit that meets your needs.
Contact Us
Age fearlessly.
Live colorfully.®
It's time to live the good life, engage in your community, and embark on new adventures. Schedule a visit to see The Enclave at Round Rock Senior Living community for yourself and begin your next chapter today. We can't wait to meet you!
Schedule a visit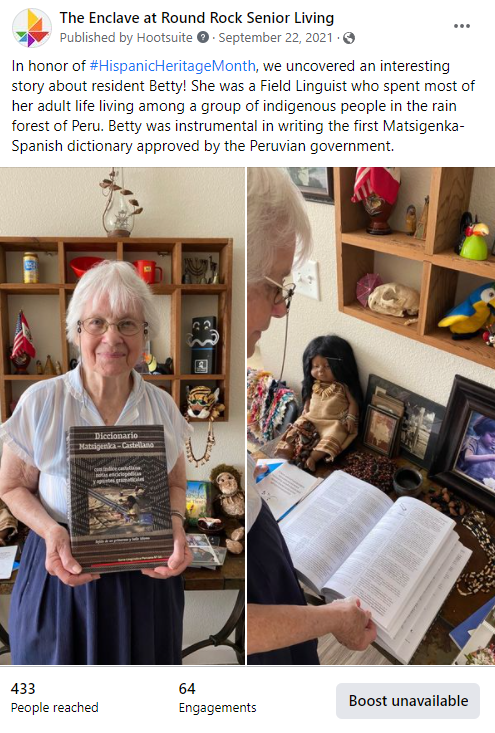 It's time to live the good life, engage in your community, and embark on new adventures. Schedule a visit to see The Enclave at Round Rock Senior Living community for yourself and begin your next chapter today. We can't wait to meet you!
Schedule a visit
Awards & Recognition