Located in Hilliard, OH one of the most coveted suburbs of Columbus, Hilliard Assisted Living & Memory Care is your perfect transition into a convenient and well-tailored life.
Explore our care levels
Assisted
Living in Hilliard
Customized care coupled with an environment to thrive.
Assisted Living
Memory
Care in Hilliard
Cognitive support to extend and maximize interests and abilities.
Memory Care

Margaret Barnard
13:44 28 Aug 22
We had a wonderful experience when we toured Lincoln Meadows! The staff engaged with all of the residents by name when they passed in the halls...a nice touch to be sure! Also, they have an exercise class run by a Physical Therapist who was doing an amazing job! We appreciated the time that the staff took in showing us their senior living community and the compassion and patience they showed.

Excellent staff, clean and comfortable living environment. Very professional and affordable.

We had a great experience here for our Mom. The people who work here really care about the residents and are very friendly and helpful. The place is very clean and the apartments are spacious.

Patsy Hinchey
14:45 01 Jan 20
I am a current employee of Lincoln Meadows and have been an LPN for 22 years. I recently moved to Colorado and have been working here for 6 months. I would never work at a facility that did not put residents first and in order to do that you have to have good staffing. The turnover while I have been here has been limited which is unusual and I love the teamwork of the caregivers to help each other out. This is a pleasant place to work and I love my residents and am thankful to be here!

heather grimes
19:13 31 Dec 19
Lincoln Meadows is a beautiful place to work. The residents are very kind, and our manager is wonderful. I have worked at 2 other places one in aurora and one in Parker, and can not say the same. TI was given acceptance of my country and my family and needs, and they treat me very well. i would highly recommend working here to anyone wanting a start.

shalma Morava
22:20 26 Dec 19
I have been in this business a long time and this is the most family and team oriented building I have ever been in. I absolutely love working here and am very blessed to have the honor of caring for our wonderful residents and their families.

Dawn Mcdorman
19:33 24 Dec 19
This place is like a second home. Everyone is a team player. i miss working here, this is the best job i have ever had. i go to school so i can come work here again. Best staff and managers EVER. The residents are awesome to.

Carson Carson
18:37 24 Dec 19
My father who will be 94 in a couple weeks is living in independent living at Lincoln Meadows and has been for the past 2 1/2 years.Dad describes Lincoln Meadows as being "Koselig" which is Norwegian for cozy. He enjoys the good friends he's made, good food and activities like the educational programs, chair chi, documentaries, yoga, marvelous minds, bingo, choir, happy hours, etc.His apartment is very comfortable, staff is very kind and responsive to his needs.As his daughter, I feel good when I hear him tell others "this was the best decision that I could have made after my wife passed away".

Karen Brekke
14:55 14 Mar 19
My Mom moved into Lincoln Meadows in 2009 when it was brand new. She has had such a great experience with establishing wonderful friendships, participating in the many great activities offered to residents and also enjoying her own personal time in her lovely apartment.After 10 years, although my Mom (now 97) is unable to participate in as many activities as she used to, she still has the gift of friendships, social time at meals, and her own time and space when she wants it.I am so grateful that as she ages, she has companionship and lives in a retirement community that she is proud to call "home."She loves living at Lincoln Meadows. It is very clean, well appointed in design and decorating, and I can't say enough about the wonderful staff members. They truly care about their residents and treat them with such patience and respect. In 10 years, I can honestly say that we have never been disappointedChoosing to live at Lincoln Meadows has been a great decision for my Mom! Highly recmmend!

peggy delaney
21:41 13 Mar 19
Lincoln Meadows is a very special Senior Living community. When you walk in the front door everyone is smiling and so happy. Lincoln Meadows feels like family. My mother moved into assisted living. She did not want to leave her home. She is now safe in assisted living at Lincoln Meadows. She is very happy and doing many activities.She is getting excellent care. She arrived and that same day I received an email with a photo of her talking to a new friend. This says to me Lincoln Meadows Senior Living is filled with a caring, loving staff .Our "family" has joined the Lincoln Meadows "family". I feel so happyto see the loving care my mother is receiving each day.I encourage everyone to go and see Lincoln Meadows!!Jeannie Campbell

Jeannie Campbell
20:28 01 Mar 17
As owner of a senior placement/referral business (8+ years) in the Denver-metro area, I have referred many families and residents to Lincoln Meadows and they have always been pleased with the care! The food is great! Lots of activities and special times. Families and their loved ones may be going through a "transition" time and the caring staff always goes the extra mile... Mike and Shaun in the marketing department always know just the right thing to say or do to help. Personally and professionally, I appreciate the Lincoln Meadows community and know the families and seniors I work with are in good hands!

Lorraine Justus
04:45 30 Jun 16
We looked at Lincoln Meadows about a year before we actually moved Mom in. She was very reluctant to make the move. She is 85, very proud and struggling with early signs of dementia. She said she didn't want to be around all those "old" people! She protested the move and at one point said she would rather be dead than live there. I explained to Lincoln Meadows her "attitude", and they told me this is not unusual, and reassured me that they felt Mom would fit in and love it there. They suggested we have lunch with a few of the ladies in their dining room to sample the food, and to let Mom chat with a few residents without any Lincoln Meadows staff at the lunch. We had a delightful lunch, and met two very informative nice ladies that are very happy residents of Lincoln Meadows! Mom agreed to be put on the waiting list!We just moved in a couple of weeks ago! The apartment is beautiful, the food is wonderful, the residents are extremely friendly and happy, and the staff went way beyond the call of duty to help us with the move and to make us feel comfortable there. I can't say enough good things about this place! If you are having reservations, all I can say is we had them too, and found this place to exceed all of our hopes for a place for Mom. This is a wonderful community and we feel blessed to have Mom is such a nice facility where she is safe and can meet other people her age. There are tons of activities, so there is something fun for them to do every day. The staff even takes the time to learn the name of all the residents - The respect and love they show to each resident is nothing short of amazing. I would recommend Lincoln Meadows to anyone looking for a safe, comfortable place for their loved one to spend their "golden" years. I honestly can't think of a single way they could improve on what they are doing... It 's the best!

Bronwyn Bamber
20:50 03 Oct 14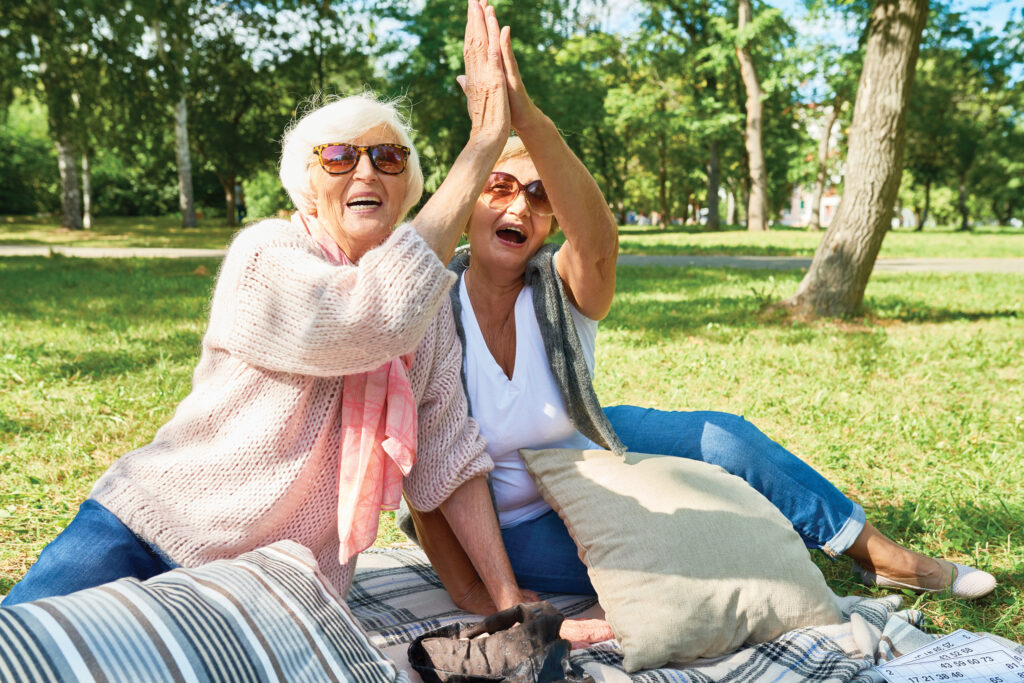 Senior Living in Hilliard
We provide an exceptional restaurant experience at Hilliard Assisted Living & Memory Care, progressive programming that goes beyond expectations, and a wellness program to support all of your goals, thereby maximizing your happiness, independence and total wellness.
See everything that our Hilliard senior living community has to offer!
Thriving Senior Living Community in Hilliard
Hilliard Assisted Living & Memory Care is a senior living community located in Hilliard, serving the surrounding areas of Hilliard, Dublin, Lincoln Village, Worthington, Upper Arlington, Westerville & more.
If you are a resident of one of the surrounding cities, come check out our assisted living and memory care facilities. We're close to home and the places where you shop, eat, and worship.
Senior Floor Plans & Pricing in Hilliard
Transparency, options, and value – it's what we're all about. The spaces and amenities here are designed to help you live your very best life.
Contact Us
Age fearlessly.
Live colorfully.®
It's time to live the good life, engage in your community, and embark on new adventures. Schedule a visit to see the community and begin your next chapter today. We can't wait to meet you!
Schedule a visit
It's time to live the good life, engage in your community, and embark on new adventures. Schedule a visit to see the community and begin your next chapter today. We can't wait to meet you!
Schedule a visit
Awards & Recognition