Located in the heart of Fort Collins, Rigden Farm Senior Living is your perfect transition into a convenient and well-tailored life.
While it did not work out for my dad to move in here I was still very impressed with this facility. In particular, RIA was so sweet and helpful. If you are at all interested in this facility definitely speak to RIA. She is wonderful, helpful, and genuinely cares about the residents. Thank you RIA and I'm sorry this didn't work out for us I was very much looking forward to it!

They have always been courteous and have help me in every way including emergencies and everything else that I have needed! Great staff!! It has been very pleasant to live here and I love it 💕

Coleman Olken
18:01 07 Feb 22
Toured the facility. It was very nice.

clint waller
23:29 02 Nov 21
My only concern is that the rent is only locked in for one year.

Linda Cain
03:06 19 Mar 21
I was very happy with all people I talked to and all interactions with Rigden Farms. They went out of their way to work with my husband and me.The interior of our patio home is very well done. The plan is well thought out. And condition was really good.My only disappointment was the exterior. The entry for guests is troublesome with other seniors needing to walk through grass and rock pebbles to enter our front door.And most landscapes have a little more uplifting landscape amenities for residents.But overall we are looking forward to moving in.Thank you to Kirstyn for all of her help and understanding.

Forrest Walters
20:04 15 Nov 19
My individual tour was so impressive that I took my Dad on the tour the next day. I will be taking my wife and Dad on the tour Sunday after church. The facility is nice, newer, larger, and more friendly than where my father currently resides. Equally impressive is that Rigden Farms Senior Living is significantly less expensive than what we have been paying! Kirsten, Head chef Rick, medical director Dustin, and entire staff were fantastic!Great Respects,R.D.

Richard Dunning
16:57 29 Mar 19
Rigden farms is about the best senior facility that we have toured in the last two years from Denver through Fort Collins.Kirstyn was fantastic, extremely knowledgeable, and caring. She took the time to listen, didn't try to sell us anything,listened to what our goals were and patiently answered our every question and concern. The facility is over ten years old, but you would never know it, everything is bright and sunny, and the services cannot be touched by anyone else. We move in this Friday and we feel we have finally found "Home."

Jim Berhost
15:45 06 Jun 18
My father recently moved into Rigden Farm after living in his Fort Collins home for 37 years; quite a transition for him to say the least! As his daughter, I had a plethora of questions, all of which were graciously answered by Kirstyn thereby easing my concerns. She expertly guided him to select his perfect new apartment.After two months I am delighted to report that my father is thriving in such a caring community. The entire staff at Ridgen knew his name by the second day. The very friendly and efficient dining staff learned his food preferences very quickly. (double scoops of ice cream please!) They visit with him during meals as though he was their grandfather. The dining room manager, Carolyn, models attentiveness and compassion and has expertly trained her staff to do the same.The front desk team, Dorothy, Sue, Samantha and Mia always take the time to ask about his day, encourage him to attend the multitude of activities and joke with him in a loving manner.Not only is the maintenance staff skilled and quick to respond, they are also friendly. Rick took the time to share flying stories with my father. I wonder if "fish tales" are next!The entire team at Rigden genuinely creates a caring community for their residents. I am very grateful that my father chose Rigden and I look forward to an enduring relationship with such authentic people.

Mary Bledsoe
17:46 03 May 18
Rigden Farm is a very special place to retire! The building is beautiful, but you can build a beautiful building anywhere. What makes Rigden special is the people who live and work there. Before you even walk through the doors, when it's warm out of course, you see the residents there enjoying the patio-seating and truly LIVING. Then when you walk in, you continue to see how truly at-home the people here are. The staff who work there have a passion for seniors and it is evident. I would encourage anyone to take a tour and feel the difference. We provide home health services within the community and truly enjoy our time there!

Kate Spruiell
11:11 11 Aug 16
My Mom chose Rigden Farms, after visiting several Fort Collins independent living homes and one in Northern California, near my sister. She liked Rigden Farms because the people she saw were more interactive than the other homes; she liked the fact that each apartment has a patio or balcony; she liked the amount of activities available and the size and price of the apartments.My husband and I were pleased with the ambiance and light in each part of the home. My Mom is a volunteer and she visited with a resident who does the same. We are all thrilled with her choice of Rigden Farms. She is 94 and has the ability to take 6 buses to places in San Diego to get to her volunteer obligations. We all feel that Rigden Farms will give her a chance to be independent with no cooking!

Marsha Mulroney
18:10 27 Apr 15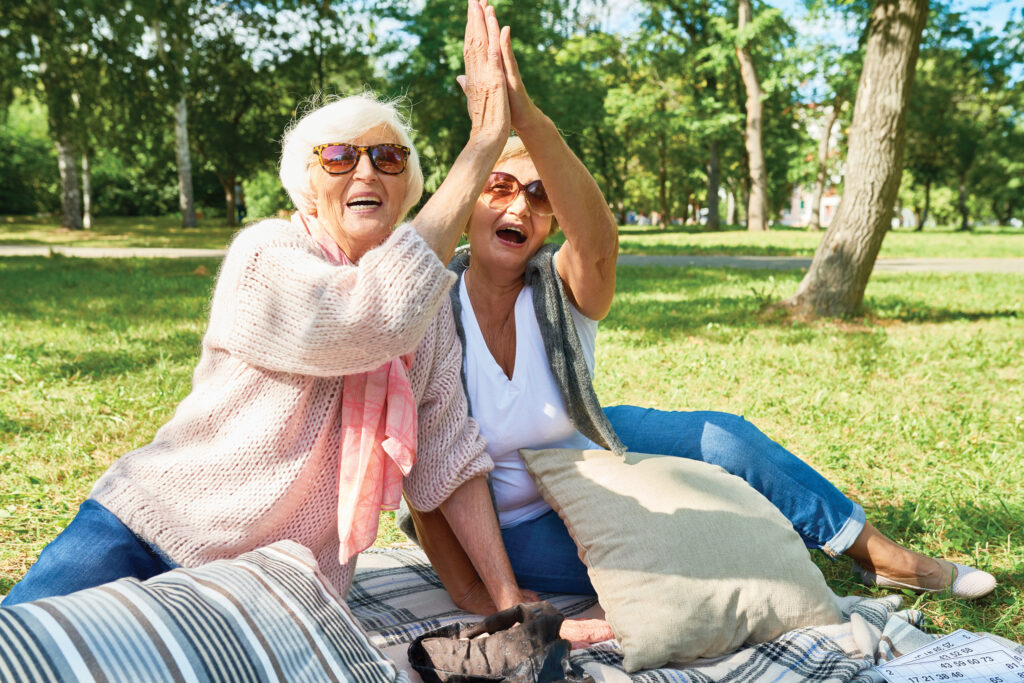 Experience Life Here in Fort Collins
We provide an exceptional restaurant experience, progressive activity programming that goes beyond expectations, and a wellness program to support all of your goals, thereby maximizing your happiness, independence, and total wellness.
Fort Collins Floor Plans & Pricing
Transparency, options, and value – it's what we're all about. The spaces and amenities here are designed to help you live your very best life.
Experience Independent Living in Fort Collins
Dreaming of a stress-free retirement lifestyle in the Fort Collins, CO area? Let us introduce you to Rigden Farm Senior Living, an independent living community offering well-appointed amenities, activities, wellness plans, and an on-site restaurant. We provide senior living services for residents of Fort Collins and the surrounding area, including Bellevue, Laporte, Arrowhead, Timnath, Masonville and more. Schedule a tour of Rigden Farm Senior Living today!
Contact Us
Age fearlessly.
Live colorfully.®
It's time to live the good life, engage in your community, and embark on new adventures. Schedule a visit to see Rigden Farm Senior Living and begin your next chapter today. We can't wait to meet you!
Schedule a visit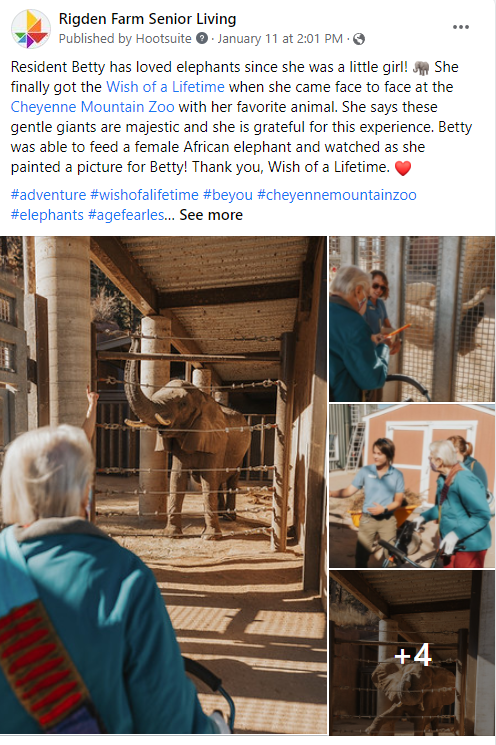 It's time to live the good life, engage in your community, and embark on new adventures. Schedule a visit to see Rigden Farm Senior Living and begin your next chapter today. We can't wait to meet you!
Schedule a visit
Awards & Recognition